Fish farmers in second plea to Trudeau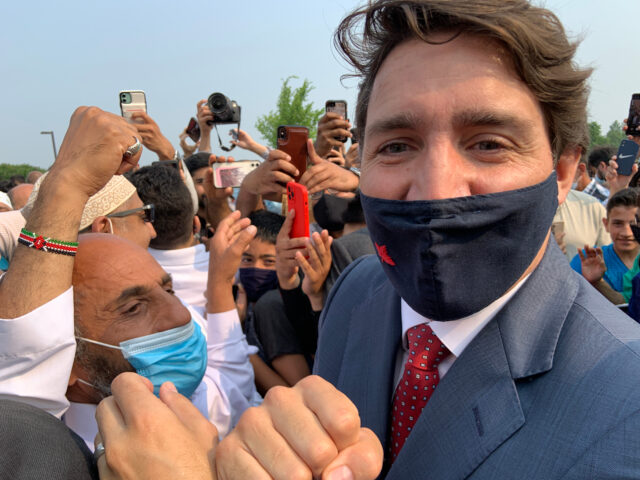 Canada's fish farmers have sent an open letter to Prime Minister Justin Trudeau stressing the vital role aquaculture is playing in promoting his low carbon economic recovery strategy.
This is the second time in less than a month the Canadian Aquaculture Industry Alliance has written to Trudeau and follows the controversial decision by Fisheries Minister Bernadette Jordan at the end of last year to order the shutdown of 19 open net fish farms in the Discovery Islands, British Columbia.
Many people within the industry are worried that aquaculture is being unfairly branded by some groups as an environmentally damaging activity .
The Alliance, which represents industry interests in the capital, Ottawa, wants people to know that it has one of the lowest carbon footprints of any type of food production and can make a major contribution to the country's "Blue Economy" strategy.
CEO and President Timothy Kennedy tells the Premier in the letter: "Your supplementary mandate letter of January 15, 2021, emphasized that Canada's Blue Economy Strategy must recognize that climate change still threatens our health, economy, way of life and planet. Clean growth is the best way to create good jobs and power our long-term economic recovery."
"Given this priority to drive post-COVID economic development through clean growth, the Canadian aquaculture industry has a central role to play in Canada's Blue Economy Strategy and Canada's low carbon future.
"Canadian aquaculture and fish processing activities already deliver significant economic benefits in Canada – mainly within rural and coastal communities where well-paying, full-time jobs are greatly in need.
In 2018, farming and fish processing activities generated an estimated CAN $6 billion in economic activity, CAN $2.45 bn in GDP, and full-time jobs for almost 25,000 Canadians earning an estimated CAN $1.14 bn in wages."
Kennedy adds: "Expanding Canadian aquaculture production would allow Canada to capitalize on the world's rapidly increasing demand for seafood. The UN Food & Agriculture Organization projects that global seafood demand will increase 7-9% per year.
"With many wild fish stocks facing serious pressures, future growth in seafood demand will be largely met by aquaculture. Today, approximately half of all global seafood production for human consumption is farmed, and this is expected to rise to over 60% by 2030."
The letter also reminds Trudeau:
• Farm-raised finfish, compared to terrestrial animal protein production:
• Has a smaller carbon footprint
• Produces less waste per kilogram of food produced;
• Requires less feed per kilogram of body weight gained; and
• Has a lower freshwater and land requirement.
Farmed shellfish further contributes to a healthy environment, the industry says, by, as it is the most efficient animal protein production, in terms of food conversion, carbon output, or water usage; and it provides a long-term carbon sink and addresses ocean acidification by incorporating dissolved atmospheric carbon into shells.
The letter also points out that farmed seaweed has a negative carbon footprint, absorbing twenty per cent more carbon dioxide than it produces, as well as reducing excess nitrogen and phosphorus.
Last month, Mowi and Cermaq announced they were taking the Canadian government to court over the Discovery Islands decision.