Fire devastates Atlantic Sapphire's Danish farm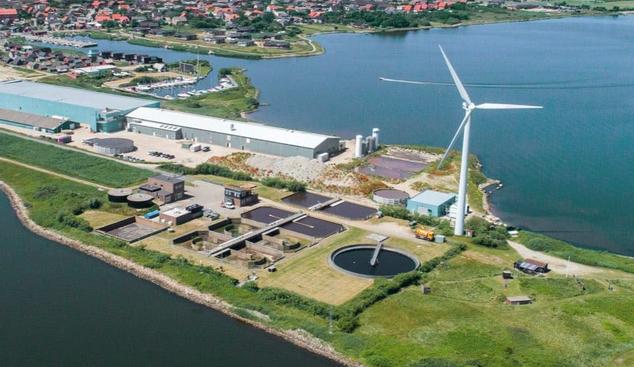 A serious fire has broken out at Atlantic Sapphire's Danish land-based salmon farm site, causing considerable damage.
The company said in a Stock Exchange announcement last night that all employees safely managed to leave the building without injury. However, it is thought that the fish tanks inside the Hvide Sande building in Denmark were badly damaged. The fire was brought under control at around 6am this morning.
The company said it expects that the damage will be significant and that the entire biomass at the site will be lost.
The incident is the latest in a series of mishaps for the company which is building a large RAS (recirculating aquaculture system) farm near Miami in Florida.
Shares in the company have fallen by more than 20% on news of the incident. Atlantic Sapphire said the site is insured to the value of US $33m (£23.9m). Reports suggest that the company will not rebuild the Danish farm, but will use the money from any insurance settlement to help finance its Florida project.
Atlantic Sapphire said today it will provide more information about the incident as it becomes available. The cause of the fire is currently unknown. Danish emergency services warned people living nearby to keep windows closed because of drifting smoke.
It has been more than a turbulent year for the company, which has suffered a series of incidents mainly connected with its Florida operation, where technical problems led to the loss of 500 tonnes of fish in March. The Danish plant also suffered a "technical incident" at its Danish operations, in July.
Then two weeks ago the company faced a liquid oxygen shortage in Florida which it managed to overcome.
A month ago the company reported a half year loss of £37m.