Finance minister questions need for processing redundancies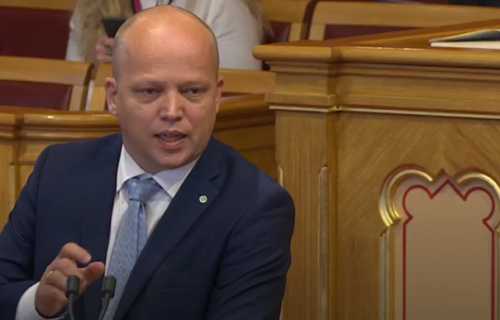 Norway's Finance Minister Trygve Vedum has questioned why redundancy notices are being sent to hundreds of salmon processing workers, when his proposed ground rent tax does not apply to that part of the industry.
In an interview with the new agency NTB he said: "It is important to state that the government has not proposed a basic rent tax on the part of the industry in which layoffs are now being announced. There is no proposed basic rent tax on processing,
He added: "The main elements are fixed. We must protect the small players, and the local communities and municipalities must be left with at least half. When it comes to the facility, such as the bottom deduction, where it will be located, we will of course listen to the input that comes in the consultation. It is a goal that this will ultimately be a correct taxation,
It is also understood the minister is seeking a meeting with those fish farming companies which are likely to be most affected. It could come by Friday.
Meanwhile, opposition to his plan is growing among trade unions and their members, who would normally support the Labour-led coalition government.
Chief shop steward Hans Stølan of the Norwegian Trade Union of Industrial and Leisure Workers' Union, was in sardonic mood when he told the financial news site e.24.no: "I just want to thank the government for this year's Christmas present.
"It is very rare for the Ministry of Finance to appear as a confused bunch of incompetents. But here they have delivered a piece of left-handed work that threatens thousands of jobs in district municipalities."
Workforce unrest is growing with a number of demonstrations against the new tax expected over the coming days, including a march to the Norwegian Parliament on 24 November.