EXCLUSIVE: Public attitudes to fish farms revealed in private poll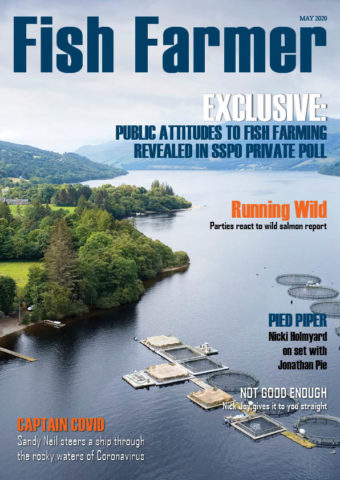 In a private opinion poll commissioned by the Scottish Salmon Producers Organisation (SSPO) the Scottish public have given a tentative 'thumbs up' to the fish farming industry.
That is the stand out finding from the results of the polling exclusively released to Fish Farmer Magazine and published in our newly released May 2020 issue.
The issue also covers the release of the first report from the wild salmonid working group, as well as full coverage of the shortlist for the Aqua UK awards.
There are also details of the Q1 reports that were released prior to us going to press, with the rest appearing in the June issue.
You can view a copy of the magazine here: