EU and Norway in dispute over Arctic cod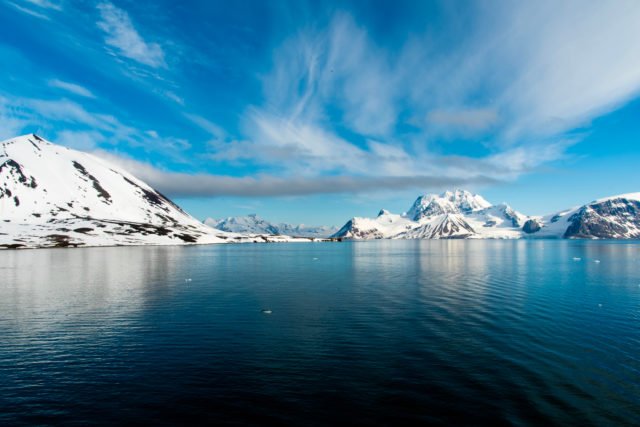 Norway and the European Union have clashed over fishing rights off the Arctic territory of Svalbard. The dispute, if it is allowed to escalate, could eventually rebound on the country's salmon sector.
The EU has unilaterally allocated itself a cod quota of 28,431 tonnes for the waters off Svalbard. That is more than 10,000 tonnes over the 17,885 tonnes that Norway has set as the EU share.
Norwegian Fisheries Minister Odd Emil Ingebrigtsen has protested to Brussels, describing the move as "completely unacceptable" and contrary to Norway's sovereign rights under the law of the sea.
Prime Minister Erna Solberg, who is said to be furious with the EU, said: "We believe this is a violation of Norwegian rights and a violation of the EU's obligations to the Law of the Sea Commission."
She also warned that Norway would order its coastguard vessels to arrest and fine boats that violated the rules.
The archipelago was previously known as Spitzbergen. Oslo was granted sovereignty over the territory in 1920, although it has so far not been integrated into any Norwegian county and continues to be administered by a governor.
The main economic activities are mining, tourism and fishing which is increasing due to sea warming.
Ingebrigtsen says only Norway has the right to allocate fish quotas for Svalbard and issued this warning: "I have therefore made it clear to the EU that any fishing beyond Norway's quota allocations will be an illegal fishery and will be enforced by the Coast Guard in the usual way."
While aquaculture has yet to establish itself on Svalbard, an intensification of the dispute between Norway and the EU could potentially lead to export sanctions. More than half of Norway's salmon output goes to Europe.
Norway is a member of the European Economic Area (EEA) but is also in the EU single market which gives its exports tariff free access. With a general election looming in September, its EEA membership is now coming under increasing political scrutiny.
It appears the Brussels 28,000 tonne demand is based on previous quotas when the UK was part of the EU. But Britain has now left so its contribution can no longer be included, which is why the minister has allocated a lower figure to the EU.
Negotiations involving Norway, the EU and the UK for 2021 new fishing agreements are currently under way, with all sides hoping individual deals can be reached before the dispute intensifies.