Endúr snaps up RAS supplier Artec Aqua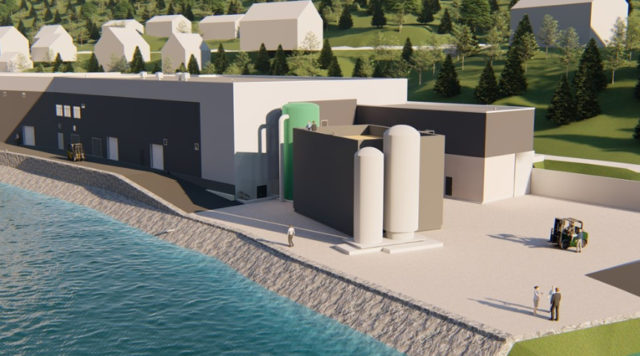 Artec Aqua AS, the Norwegian turnkey supplier of land-based fish farms, is being sold to the energy and marine industrial group Endúr ASA for a reported NOK 690m (£60m).
Ingegjerd Eidsvik, general manager of Artec Aqua, said the business had reached a point where exercising an ownership role at the same time as the owners were fully involved in operations was becoming increasingly demanding.
He added: "Artec Aqua is in a strong growth phase, where the projects are also increasing significantly in size, and we believe it is easier to use this potential as part of Endúr rather than on our own."
Established in 2002, Artec Aqua has grown into a market leader in recycling technology, developing its own products and solutions which have given it a strong position in smolts, post-smolts, broodstock and land based food fish for salmon. It counts many of the world's leading salmon farming companies among its customers.
The current owners of Artec Aqua, Bjørn Finnøy, Victor Fiveland and Bjørnar Flem, will continue in their respective managerial roles and said they will invest 50% of the total sale price in Endúr shares to support their belief in the new owner's vision and continued commitment to Artec Aqua.
Endúr ASA is a listed group, supplying products to the energy, maritime, defence and aquaculture sectors. It specialises in the construction of marine infrastructure, including facilities for land-based farming, quays, harbours, dams, bridges and other concrete and steel projects. The group also produces integrated feed boats for the aquaculture industry.
It recently bought transport infrastructure business BMO Entreprenør, partly to strengthen its ability to undertake major marine construction projects in land-based farming.