Eimskip's transatlantic shipping plan pays off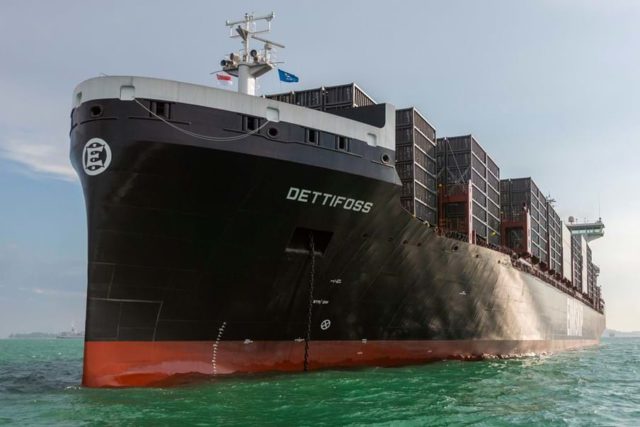 An "experimental" export route by sea to the United States and Canada for fresh salmon exports has exceeded expectations, according to Icelandic shipping company Eimskip.
Exporters in Iceland and the Faroe Islands began a series of trial runs during the second half of last year. Eimskip says they were so successful that they have now become regular weekly shipments.
The company recently adapted its shipping system to meet the increased demands of customers in North America.
Eimskip reports: "Quality tests have passed all comparisons and the parties have already begun to look at distribution [to] places at a greater distance from the ports of discharge, even as far as Miami and Los Angeles.
In addition to salmon, several successful quality transatlantic test shipments of whitefish have also taken place, and the company expects to see "a considerable increase" in whitefish shipments over the next few months.
Eimskip CEO Vilhelm Már Þorsteinsson said: "It is clear that the adjustments we made to our shipping system for the export of fresh produce are already translating into value for our customers, both in the increased value of the product and as a new and more environmentally friendly option in fresh transport to this distant market.
"We are proud to be a leader in fresh goods transport, but it is no less important for us to also be a leader in the field of environmentally friendly transport, as this aspect is becoming increasingly important in the minds of our customers".