Easter salmon sales 'strong'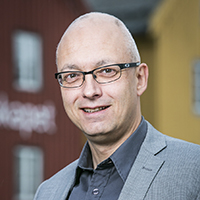 SALES of salmon held up up reasonably well over the Easter holiday despite the disruption to business from Covid-19, new figures from the Norwegian Seafood Council show. And while prices are down they are far from being on the floor, averaging around NOK 59 per kg for fresh whole salmon.
Given the circumstances, there was healthy demand from the likes of Poland, Germany, the Netherlands and the UK. And Spain, one of the countries hardest hit by the outbreak, increased its purchase of Norwegian fresh whole salmon by 16 per cent. Sales to China (which fell by 80 per cent during February) along with Taiwan and Hong Kong were also strong even though many restaurants are still closed. It seems that Asians have switched to eating salmon at home. Spaniards, who have been fully locked up for five weeks, have also switched to serving salmon at home, but sales to Italy, a rising market before Coronavirus hit, have slumped.
Paul Aandahl, analyst at the Norwegian Seafood Council, said:
'Since a number of countries have introduced restrictions which have hit the restaurant segment hard, we see in several markets a move towards higher sales of Norwegian seafood in grocery outlets, especially as pre-packaged and frozen products.
'There was a four per cent decline in exports of fresh whole salmon during the Easter week. We are now seeing major changes in salmon exports between different markets compared to Easter last year. This shows that there is great volatility in the salmon market as a result of the corona situation.'
Victoria Braathen, Seafood Council's fisheries envoy to China, said the market in that country was gradually recovering.