Don't stress our fish, campaigners told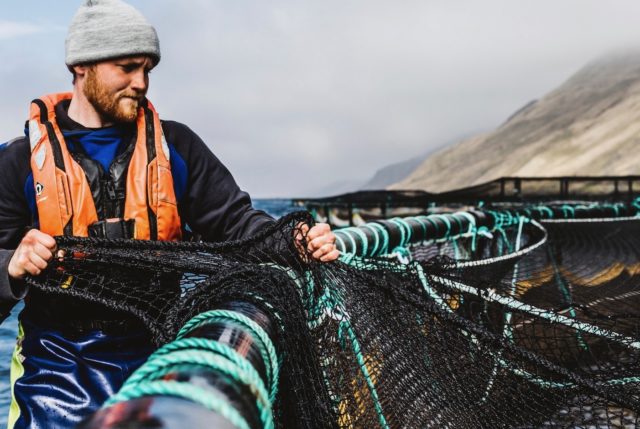 SALMON farmers have urged anti-aquaculture campaigners to find peaceful ways to voice their objections to the sector ahead of a planned stunt at west coast sites this weekend.
Scottish Sea Farms said the proposed water based protest, which calls for swimmers, kayakers and boat operators to congregate uninvited at salmon farms, was dangerous to farm staff, fish stocks and the public.
In a letter to the campaign's organiser, SSF wrote: 'There's a real risk to the safety of those you are encouraging to join you. The currents, tides and changeable weather around the Oban and Loch Linnhe areas have resulted in several instances of people getting into unexpected difficulty, sometimes with fatal results.
'There's also a risk to our own farm teams should any key equipment or infrastructure be inadvertently moved or loosened.'
Scotland's 'right to roam' legislation extends to the marine environment, but it does not extend to landing on or interfering with moored equipment or salmon stocks, SSF added.
Health and safety manager for Scottish Sea Farms, Gerry McCormick, said: 'There are more ways than ever for people to voice their opinion nowadays without putting themselves at risk, but taking to the water isn't one of them.
'Our salmon farms, like land based farms, are places of work and our farm teams undergo rigorous training in order to operate there safely.'
The salmon company said the protest poses a risk to salmon stocks, causing stress to the fish, 'which can have devastating consequences in terms of animal welfare'.