Dawnfresh seeks local views on Bute farm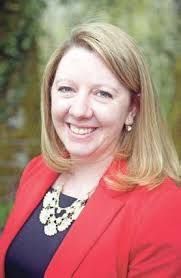 THE UK's largest producer of farmed trout is to hold a public meeting to hear community views about its proposed farm off Bute.
Dawnfresh, which already has farms in Loch Earn, Loch Awe and Loch Etive, will seek local opinions over its plans to build the new site, ahead of submitting an Environmental Impact Assessment (EIA).
The company announced £16 million expansion plans earlier this year, submitting scoping reports for four fish farm sites across Argyll and Bute and North Ayrshire, which could double production.
The site on Bute will create six full time jobs on the island and result in £4 million of investment.
Alison Hutchins, Dawnfresh's farming director, said: 'We are still at the earliest stages of this process, prior even to the drafting of submission of an Environmental Impact Assessment.
'We are gathering data and reports which will then feed in to the drafting of the EIA, so this is the ideal time for us to meet the community to ensure we can gather the right technical data about the issues which most concern them.
'It is important that our proposed fish farm sites benefit the local area and we wish to be as approachable and responsive as possible towards any concerns the people in the community may have.
'We have already heard concerns from local people about issues such as seals, yachts and environmental impact.
'We believe we can address these concerns but are keen to hear more and discuss this in detail with the community so our final submissions to the various regulators take in account and answer these concerns.'
After being in touch with the local community councils before the CAR (controlled activities regulations) licence applications were submitted to Sepa (the Scottish Environment Protection Agency), Dawnfresh submitted scoping reports for an additional fish farm site in the Isle of Bute at the beginning of February as the first step in the planning process.
The public engagement session, to be conducted by Hutchins and Peter MacDougall, Dawnfresh's environmental manager, will take place on June 25 at Rothesay Library (Stuart St, Rothesay, Isle of Bute PA20 0BX) from 10am to 5pm and Bute Museum (7 Stuart St, Rothesay, Isle of Bute PA20 0EP) from 6.30pm to 8.30pm.