Danes to supply smolt plant to Russia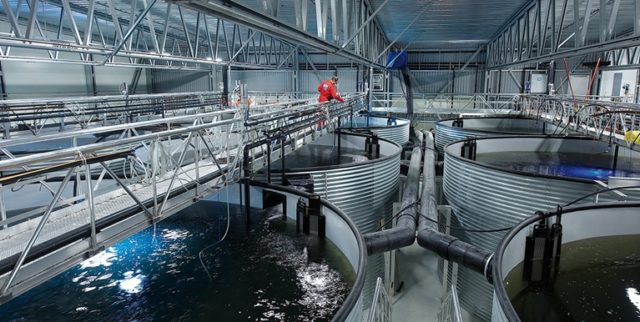 AKVA Group Denmark has secured a new land based agreement to deliver a smolt facility to Murmansk based Russian Aquaculture.
The estimated value of the contract is EUR 11.9 million and, subject to financing and regulatory approvals in Russia, the project will be completed in the second quarter of 2020, with production starting in 2021.
AKVA group Denmark is a wholly owned subsidiary of Norwegian AKVA group, which has recently expanded its land based division.
The company announced earlier this month that it was opening a new RAS (recirculating aquaculture systems) office in Trondheim.
The office will have a close collaboration with the other units within AKVA group Land Based, in particular the Danish department, which has a large group of RAS specialists with extensive international experience, said AKVA.
The land based division in AKVA group now has 160 employees, in Norway, Denmark and Chile.
Russian Aquaculture's new smolt plant will reduce its dependency on buying fry from Norway. The salmon farmer, which currently produces around 20,000 tonnes a year, already owns two smolt sites in Norway, including Villa Smolt, which it purchased in 2017.
Russian Aquaculture, the country's biggest aquaculture group, has a target to produce 50,000 tonnes from its north-west Russian operations within the next five years.