Court ruling sparks war of words over patent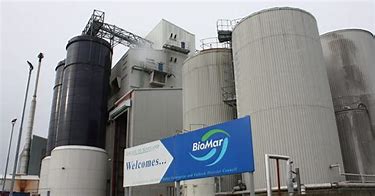 Feed group BioMar says it has won its battle against a patent infringement claim by competitor, STIM AS, but STIM has called the ruling no more than a "legal filbuster".
STIM's request for an injunction to ban the sale of BioMar's Intro Tuning has been denied. The Oslo county court ruled that the production and sale of BioMar's smoltification feed can continue as  normal.
In July, STIM AS submitted a request to the Norwegian courts, stating that BioMar should be prohibited from the sale of their smoltification feed Intro Tuning. According to STIM, the feed violated a new European patent that STIM has recently been granted.
The Oslo County Court held hearings in the case the first week in November. A decision was handed down by the court on 8 December concluding that BioMar's feed Intro Tuning does not infringe STIM's patent.
"We are very happy with the outcome of this case. The decision from the court is in accordance with the European Patent Office's (EPO) understanding of STIM's patent, and thus as expected. This decision means that fish farmers can continue to choose feed from our product portfolio that promotes growth and health during smoltification and transfer to seawater", said Håvard Jørgensen, Managing Director of BioMar Norway.
STIM, however, expressed a very different interpretation of the ruling. Its CEO, Jim-Roger Nordly, said: "Jørgensen has no basis for making such a claim. In reality, Biomar succeeded with nothing more than legal filibuster and a reasoning that flies directly in the face of the work that EPO does to protect important innovations against unlawful exploitation."
STIM maintains that Biomar's substitution of alternative amino acids for SuperSmolt's key ingredient, L-Tryptophane, does not absolve the larger company from the charge of patent infringement.
The decision by the Oslo County Court can be appealed, but an expiration deadline was set for the second half of January.
The smoltification feed is aimed at enabling optimal smolt growing in full light, rather than restricting light and ensuring that immature fish are not transferred too early into seawater.
This news item was updated on 8 January.