Countdown to awards deadline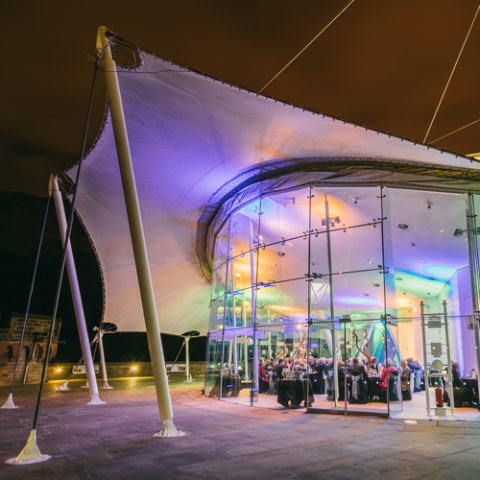 THE deadline for entries to this year's Aquaculture Awards is fast approaching, with the final day for submissions on March 1.
Some of the most influential companies and organisations in global aquaculture are supporting the awards, which are open to international entrants for the first time. The winners will be announced at a special ceremony at Dynamic Earth in Edinburgh on May 29.
There are eight categories in the 2019 Aquaculture Awards, which have attracted interest and entries from all corners of the globe, according to organiser 5m Publishing.
Gideon Pringle, farming operations director of Mowi (formerly Marine Harvest), which is sponsoring the Technical Innovation award, said: 'Aquaculture worldwide is blessed with risk taking pioneers, stubborn entrepreneurs, brilliant inventors and, most of all, hard working farmers who provide a delicious food for a growing population.
'It is also a very humble sector – so we should always remember to pat ourselves on the back once in a while and say 'well done us'.'
Another sponsor is Lloyd's Register, whose head of aquaculture and fisheries, Martin Gill, said: 'We're delighted to sponsor the Applied Research Breakthrough category at these awards.
'Aquaculture is clearly growing at a phenomenal rate and it's an exciting time to be involved with businesses across the supply chain to ensure that together we deliver a safe and sustainable source of protein to consumers all over the world.
'It's great that awards like these celebrate the success stories within the sector and recognise those businesses which are driving growth in new and innovative ways.'
The Scottish Aquaculture Innovation Centre (SAIC), meanwhile, is sponsoring the Diversity award, which will be presented to the employer who has done the most to promote diversity in their workforce and/or the sector in general since January 2018.
Heather Jones, SAIC CEO, said: 'We are keen to encourage diversity within our exciting industry, whether that be women in aquaculture, the variety of farmed species, the range of businesses operating within the sector – from large multinationals to SMEs – or the wealth of career opportunities that are available.'
Visit www.aquacultureawards.com for more information.