Cooke's Bay of Holland site gets organic certification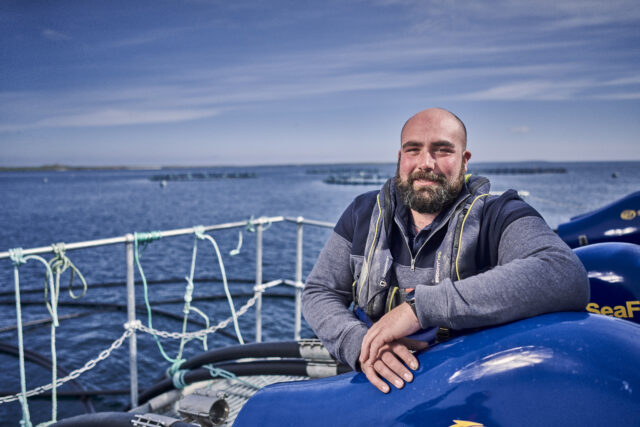 Cooke Aquaculture Scotland's Bay of Holland farm site in Orkney has been certified as organic by the Soil Association.
The Bay of Holland seawater site, Stronsay, was constructed in early 2021 and stocked with Soil Association organic-certified smolts that currently average 550g. A new, purpose-built 200 tonne feed barge was commissioned from Gael Force to support the site.
The announcement comes at the start of Organic September, a month-long campaign launched by the Soil Association to raise awareness of the benefits of organic farming (all forms of agriculture – land and sea). Organic September stresses the importance of soil, ecosystems, animal and human welfare in food production.
Cooke Aquaculture Scotland is the largest producer of organic Orkney salmon and the latest certification brings the number of Cooke's Soil Association organic certified seawater sites in Orkney up to 10.
In order to gain the Soil Association seal of approval, a farm site must meet the Association's requirements, particularly as regards feed, stocking density, permitted treatments and fish welfare.
Cooke's organic salmon are marketed as "Orkney organic" and sold by some of the leading retailers including Waitrose, Marks and Spencer and Tesco.
Norman Peace, Bay of Holland Site Manager at Cooke Aquaculture Scotland said: "It is fitting to mark the start of Organic September by confirming our newest seawater site has achieved Soil Association certification.
"We've been raising organic Scottish salmon consistently for more than a decade and this latest certification for Bay of Holland demonstrates our commitment to meeting the Soil Association's highest standards and producing a premium product that is enjoyed throughout the world."