Cod farmer Statt Torsk agrees to whitefish merger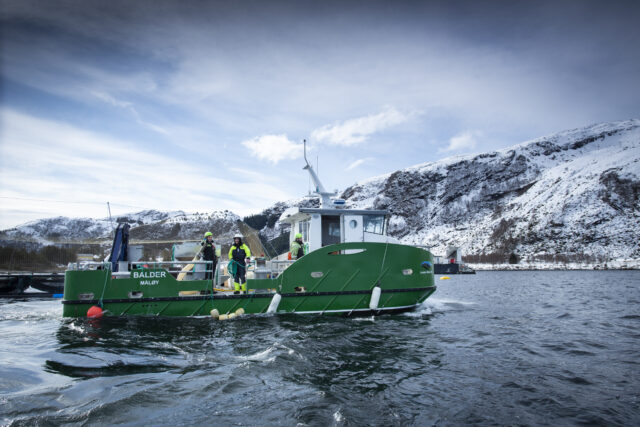 Norwegian cod farmer Statt Torsk announced at the weekend that it has agreed to become part of the larger whitefish group Vesterålen Havbruk AS.
Statt Torsk  disclosed last month that it had been hit by high mortalities and production costs during the second quarter. The Q2 losses had almost doubled to NOK 18m (£1.3m).
It then began a strategic review of the business, and a few days later revealed it was in merger talks with Vesterålen Havbruk AS, which also farms cod, processes white fish and has some salmon interests.
Statt Torsk issued a Stock Exchange statement on Friday saying: "The company is pleased to announce that it has entered into a transaction agreement with Vesterålen Havbruk, for a business combination between the company and Vesterålen Havbruk… the merger will be carried out by the company transferring all its business, including all assets, rights, and obligations, to a wholly owned subsidiary of Vesterålen Havbruk as the acquiring company in the merger.
The statement added: "Consideration shares in the merger will be issued by Vesterålen Havbruk, based on an equity value of the company at NOK 255m (£19m),implying a value per share of NOK 1.20, and an equity value of Vesterålen Havbruk at NOK 610m (£45.5m)."  
The merger will involve a delisting of Statt Torsk's shares on the Euronext Growth Oslo market.
Vesterålen Havbruk has also made available an interest-free working capital loan of NOK 40m (£3m) to Statt Torsk.
Gustave Brun-Lie, CEO of Statt Torsk ASA said: "We are extremely pleased with this contemplated transaction. It solves our imminent needs of cash reflecting the true values of our companies in the current market; but most of all it is a strategic move of consolidation of our young industry. A business combination with Vesterålen Havbruk is our preferred option to optimise shareholder value."
Brynjar Kværnstuen, CEO of Vesterålen Havbruk AS, added: "Joining forces with Statt Torsk will give the new entity flexibility to deliver cod to market year-round in the future, combining harvests from sites in the north and south [of Norway].
"With decreasing quotas on wild cod in the coming years, the timing for scaling farmed cod has never been better."