Cod farmer more than doubles Q2 loss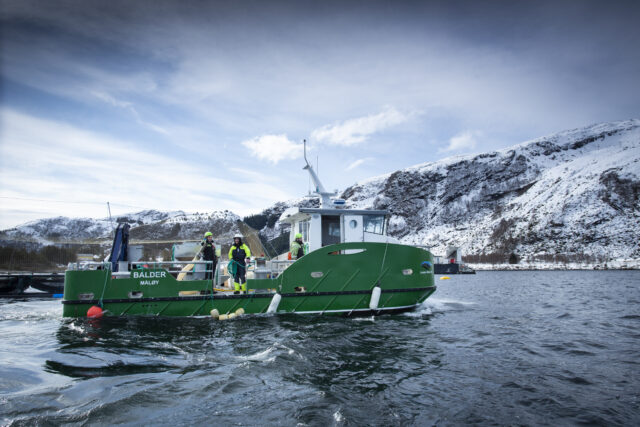 The Norwegian cod farmer Statt Torsk turned in a loss of NOK 18m (£1.3m) during the second quarter this year, it has informed the Oslo Stock Exchange.
The figure is more than double the NOK 7.7m (£580,000) loss during the same quarter last year.
Sales totalled NOK 42.2 million (£3.2m) during the April to June period on a harvest of 1,257 tonnes (whole fish equivalent) at an average price level of NOK 37.4 per kg.
As previously reported, the company was hit by mortality issues in June which have so far cost the business NOK 2.5m (£192,000), a figure which is expected to rise.
Statt Torsk said last week that it is carrying out a strategic review of the business, details of which are expected to be announced quite soon.
It is thought it may look to raising up to NOK 50m (£4.1m) from investors although other options are being considered.
Chief executive Gustave Brun-Lie told the financial news site e.24.no last week: "We choose to do this now so that we have plenty of time to look around. We should probably have tried a little earlier, but the investor market is not that interested in the middle of the summer."
He said the business will need capital to help it with its growth plans, adding that some consolidation may be necessary.
It has not been an easy few months for Norway's still fledgling, but expanding cod farming sector, with other companies reporting harvesting issues or having expansion plans turned down by local authorities.
Despite protests from some environmental groups, the Norwegian government has repeatedly stated it wants to encourage cod farming growth.