China to reduce tariffs in New Year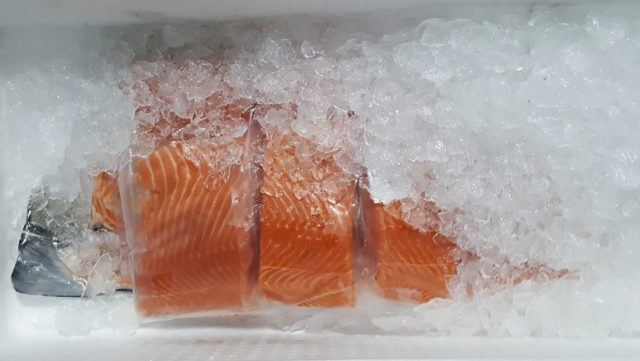 Salmon exporters to China can look forward to lower tariffs from this weekend, at least for the time being.
The Chinese authorities are introducing new temporary tariffs on almost 1,000 goods including seafood.
The new rates include lower tariffs on fresh and frozen salmon, frozen herring and frozen cold water shrimp.
The change entails an adjustment in so-called MFN tariffs ("best terms principle") when exporting to China. MFN tariffs are used when countries do not have an agreement on other tariff preferences and are available to all countries that are members of the World Trade Organization (WTO).
The temporary reduced tariffs will take effect for a number of seafood products from 1 January.
Reduced tariff products include a fresh whole Atlantic salmon which drops from 10% to 7%. Other products set to enjoy lower import duties include frozen blue halibut, frozen herring and cod which are being reduced from 7% to 2%.
Meanwhile, the Norwegian Seafood Council says the country's fishermen and fish farmers exported 159,000 tonnes of home produced seafood worth NOK 4.64 billion during the first 11 months of this year , a value rise of 29% over the same period in 2020.
And a further boost for seafood exports is also expected from New Year's Day when a trade agreement known as a Regional Economic Partnership (RCEP) comes into force.
The deal is designed to generate increased trade in the Asia-Pacific region and should eventually mean additional growth for European seafood exporters such as Norway, Scotland and Iceland.
It already includes countries such as Thailand, Malaysia and the Philippines and will now add five new countries including Australia, Japan, China, South Korea and New Zealand.