Cermaq commissions new wellboat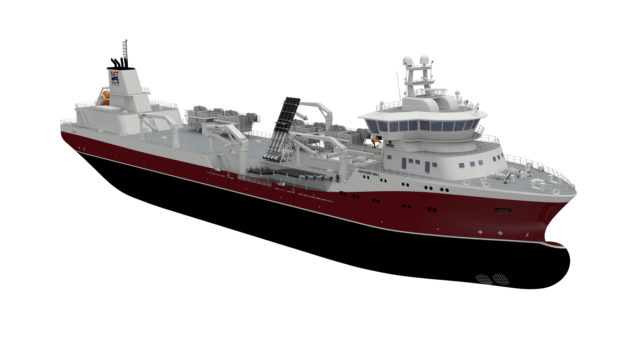 Salmon giant Cermaq Norway has entered into a deal to build a new advanced technology wellboat with a larger than usual capacity of 6,000 cubic metres.
The charter agreement with Norsk Fisketransport AS (NFT) is for five years, but there is an option for up to a further four years in two year stages.
NFT's General Manager Oddleif Wigdahl said: "We have had good collaboration with Cermaq Norway for several years now, so we are pleased and grateful that the company has shown renewed confidence in us through this agreement.
"Using the skills of Cermaq and that of our own employees, we will be taking new steps in the development of tomorrow's wellboat technology."
The vessel will be ready for operation in the first half of 2023 and will have circular tanks for optimal fish welfare.
Norsk Fisketransport, part of the aquaculture services giant NTS' subsidiary Frøygruppen, has three wellboats of 3,200 cubic meters under construction at its Norway-based Havyard Ship Technology. They are expected to be ready for delivery by 2021. Norsk's subsidiary, Havyard Design & Solution, has been chosen to carry out the design. A construction contract has yet to be signed.
Havyard said: "The different parties will work closely together to optimise the design for the most efficient operation possible."
NFT already operates two wellboats on a contract basis for Cermaq with a capacity of 3,200 and 1,500 cubic metres.
Cermaq Norway regional director Snorre Jonassen said the new vessel will cover the company's capacity needs in terms of harvesting, smolt transport and delicing.