Cermaq Canada slams minister over fish transfer ban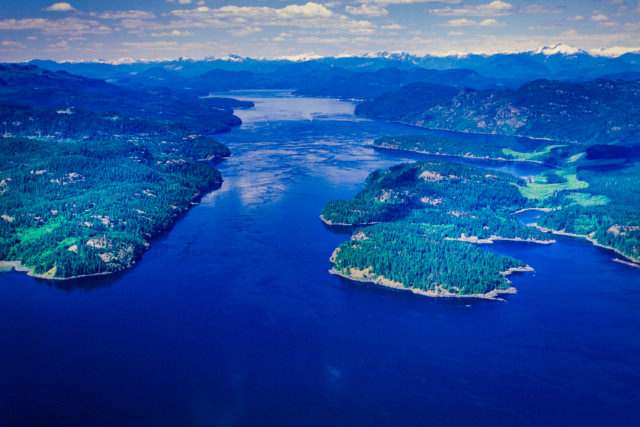 Cermaq Canada has expressed deep disappointment over a court ruling denying the transfer of 1.5 million smolts from one of its farms on the Discovery Islands in British Columbia.
Cermaq decided to appeal the ban imposed by Federal Fisheries and Oceans Minister Bernadette Jordan, saying it wanted the young fish on its Cecil Island farm to be moved to two other farms so they can mature to harvest size. But a federal court has just rejected that appeal.
The company said it has been working with the indigenous Wei Wai Kum Nation, on whose land the two farms are located, and had an agreement with them on wild salmon conservation and various economic initiatives.
Now Cermaq Canada managing director David Kiemele has issued a statement condemning the federal government's approach, accusing Jordan of a lack of understanding.
He said: "While Cermaq Canada is disappointed in the decision, it was the discoveries made during the injunction process, which were not previously available to Cermaq or the Wei Wai Kum Nation, which were so disheartening for both organizations.
"As an organisation, we are perplexed by the decision from… Bernadette Jordan as salmon farming itself is in support of so many of both her, and Prime Minister Trudeau's goals for the country – from supporting wild salmon, to the creation of a strong Blue Economy, creating food security, furthering reconciliation, and helping Canada reach its carbon targets.
"We know that farm-raised salmon can help support all of those efforts. We are also surprised to see that the minister has ignored her department's advice in favour of what we can only assume is a politically driven agenda."
Kiemele continued: "Her recent decision to revoke 60% of commercial fishing licences in BC – again 'blindsiding' the commercial fishers, in their own words – shows her lack of understanding of rural coastal communities, First Nations rights and the reconciliation process, and the role that all seafood needs to play in order to support a growing global population."
He said that in April, the Wei Wai Kum Council voted unanimously to support an agreement between the Nation and Cermaq.
The agreement would have allowed for shared wild salmon conservation initiatives, an economic transition, capacity building, the creation of a Guardian programme (Wei Wai Kum oversight of Cermaq's operations in its territory), and knowledge sharing.
Cermaq Sustainable Development Director Linda Sams said: "We are perplexed as to why we find ourselves in this position.
"Both the Nation and Cermaq have been working hard to find middle ground and offer solutions to Minister Jordan which would not only support her plan to develop a blue economy and support wild salmon, but also support the Liberal government's overall commitment to truth and reconciliation in Canada."
She concluded: "In the coming days we will be looking to further understand the decision as well as reaching out to the Wei Wai Kum Nation to determine how we can support them. Overall, this is a sad day for us as an organisation, for our employees and the local communities who rely on local industry such as salmon farming."
"It is also a blow to First Nations and their struggle to assert self-determination and to have their rights recognised within their own territories."
Cermaq's hopes of avoiding a premature cull now rest on a joint attempt by BC's salmon farmers to seek a federal court judicial review scheduled for October.