Canada's fish farmers join global marine body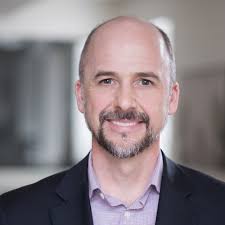 CANADA'S fish farmers have joined a unique group of leaders committed to making the world's oceans and marine areas a healthier place.
Timothy Kennedy, CEO of the Canadian Aquaculture Industry Alliance (CAIA), the national association which speaks for the country's seafood farmers, has been chosen to work with global experts as an invited member of the Advisory Network to the High Level Panel for a Sustainable Oceans Economy, known as HLP.
Kennedy said: 'The expert report on ocean food for the HLP has said that the largest potential carbon reduction gains for global food production lie in the sustainable expansion of marine aquaculture.
'Canada has such a massive opportunity – largely untapped – for its oceans and ocean farming to be an important solution to climate mitigation.'
The HLP said it aims to develop, catalyse and support solutions for ocean health and wealth in policy, governance, technology and finance.
By focusing on the protection of, production from and investment in the ocean, the panel will chart a path to a sustainable ocean economy.
The HLP is the only ocean policy body made up of serving world leaders. Canadian prime minister Justin Trudeau is among the 14 heads of government, who have the authority needed to trigger, amplify and accelerate action for ocean protection and economic development in policy, governance and finance.
However, there remains doubt over Trudeau's commitment to the industry after he made it an election pledge last year to end the farming of Atlantic salmon in sea pens in British Columbia and transition to closed containment by 2025.
Kennedy and the CAIA quickly condemned the proposal, describing it as 'reckless' and 'highly irresponsible'.
Commenting on his new role, Kennedy said: 'I'm excited to represent Canada's seafood farmers towards the HLP mission to inspire ambition, motivate action, and accelerate progress towards a healthy ocean.
'Our industry's work to realise Indigenous reconciliation, grow jobs in remote coastal communities and achieve constant improvement in operations, is sustainable economic activity in action: meeting economic, social and environmental goals.'
The Advisory Network will provide input and knowledge to the HLP on its preparation for the UN Ocean Conference Lisbon later this year.
Canada's seafood farmers said they are looking forward to working with the other members of the Advisory Network and creating a long-lasting impact on the welfare of the ocean and all those who depend on it.