Can fish egg disinfectants still be used despite regulation?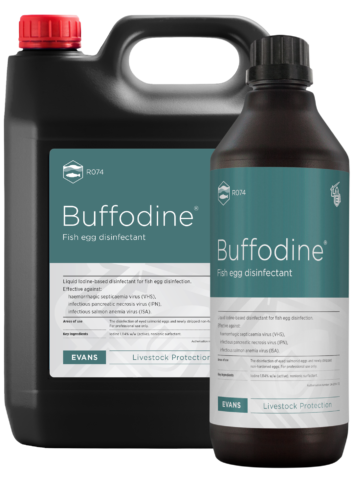 For many years, the fish production industry has used fish egg disinfectants at the hatchery stage, to improve hatchability and profitability via destruction of disease-causing microorganisms on the outer coating of the egg. Many disinfectants are designed to kill extremely tough and resistant bacteria and viruses and are not environmentally safe. The selection of the correct disinfectant for use on fish eggs in aquaculture is therefore of great importance.
In the 1970's, the buffered iodine disinfectant, Buffodine, was invented and patented by UK manufacturer Evans Vanodine, the first disinfectant of its type. It was specifically designed to kill viruses such as IPN and VPS, without penetration or damage to the eggs.
Generally, the use of these disinfectants was not regulated, even though they are very effective in providing low levels of mortality in brood stock and good hatchability. This, however, has now changed. In Europe, the use of all disinfectants is now controlled by the European Union Biocidal Products Regulation (BPR) (EU 528/2012). The objective of BPR is to standardise the use and effectiveness of disinfectants across Europe, making them safer and preventing hazardous or environmentally unsafe compounds from being used. It is a long, complicated and expensive process, which has led to many, if not all, other manufacturers of specialist egg disinfectants to withdraw their products from the market.
Currently, Buffodine is the only authorised fish egg disinfectant in Europe (UK-2019-1172).
For all enquiries please contact export@evansvanodine.co.uk

Caption:
Featured: Buffodine available in 5 L and 1 L