Cadman brings in two aquaculture specialists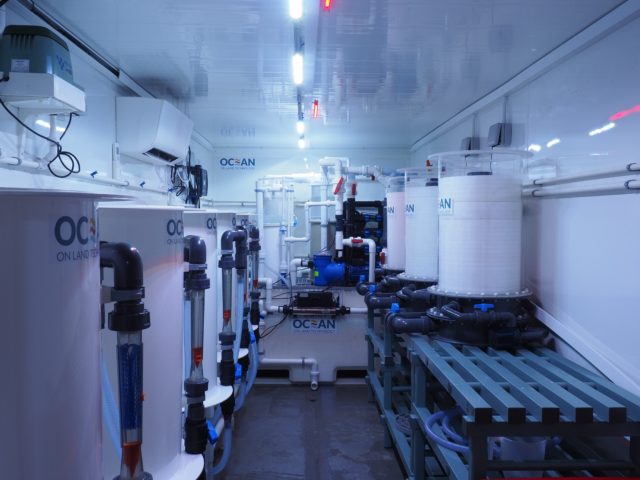 Private equity firm Cadman Capital Group has announced two appointments for its aquaculture portfolio. Forrest Petersen joins the Orkney Shellfish Hatchery team as Oyster Hatchery Consultant, whilst Cristian Cox joins Ocean On Land Technology in the specialist role of Recirculation Aquaculture Systems Designer & Engineer.
Cadman owns Orkney Shellfish Hatchery, Ocean On Land Technology® and Caribbean Sustainable Fisheries, the latter based in the British Virgin Islands.
Forrest Petersen is a shellfish hatchery specialist with more than 14 years of experience in the operation and management of shellfish farms and hatcheries around the world, including managing the University of Hawaii's bivalve oyster hatchery. He has also worked on a number of private projects, most recently at Hawaiian Shellfish, where he specialised in producing premium oyster larvae and seed.
In his role as Oyster Hatchery Consultant, he will be responsible for scaling up the bio-secure production facility at Orkney Shellfish Hatchery, as it looks to move to commercial production of European native oyster spat.
Cristian Cox is an aquaculture engineer with more than 24 years of international experience in the biotechnology, bioprocess automation, biomedical instrumentation and industrial process automation fields. He has worked in aquaculture facilities in a range of countries including Norway, USA, Canada, Chile, The Netherlands, Malta and the United Arab Emirates.
As Recirculation Aquaculture Systems Designer & Engineer, Cox will focus on enhancing and optimising Ocean On Land Technology's existing product range, including its flagship Aquahive® product.