Breaking: Mowi wins contest for Dawnfresh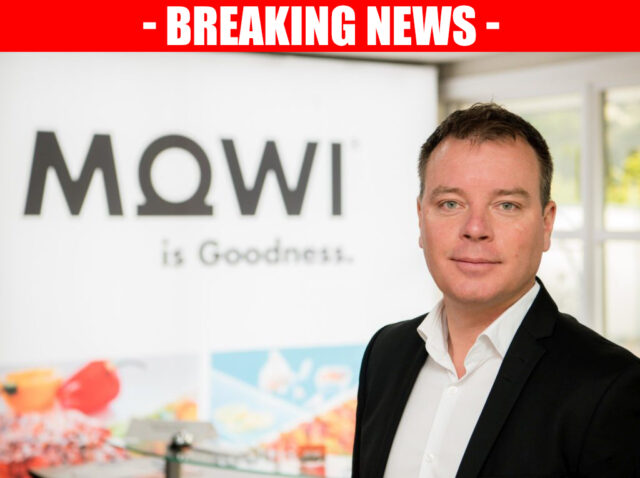 It appears that Mowi Scotland has acquired Dawnfresh Farming, almost a year after Dawnfresh's parent company was placed in administration.
Documents filed at Companies House today announced that Mowi Scotland now has "significant control", meaning that Mowi now owns at least 75% of the target company's share capital.
The documents also confirmed the appointment of Ben Hadfield, Chief Operating Officer (COO) Farming, Mowi Scotland, Ireland and Faeroes, as a director of Dawnfresh Farming as of 7 February; and also the appointment of Piotr Kamil Kapinos as a director. Kapinos is a director at Mowi subsidiaries Dorset Cleanerfish Limited and Anglesey Aquaculture Limited. Scott Nolan, Sales and Operations Director (UK, Ireland & Faroes) with Mowi has also been named as a director.
As of 7 February, the directorships of Raleigh Salvesen, Darren Allan, John Christopher Young, and Alastair Salvesen were terminated.
Charges believed to relate to mortgages on vessels have also been paid off since the beginning of this month.
Mowi has declined to comment, but more details are expected to emerge over the next few weeks.
Dawnfresh Seafoods was placed in the hands of administrators FRP Advisory on 1 March 2022. FRP immediately sold Dawnfresh's Arbroath processing facility to Lossie Seafoods Limited, part of the Associated Seafoods Limited (ASL) group, and in June it was announced that Thistle Seafoods had agreed a deal to acquire the former Dawnfresh plant at Uddingston, near Glasgow.
Dawnfresh Farming operates seven fish farms and hatcheries across Northern Ireland and Scotland.
The company raises freshwater trout at Tervine and Braevallich on Loch Awe and Loch Earn, and loch trout ("sea trout") at Loch Etive. Dawnfresh is the largest trout producer in the UK, and the largest supplier worldwide of Scottish loch trout.
Dawnfresh Farming's last accounts, for the year to 27 March 2022, recorded a net profit of £2.24m, and the administrators have always expressed confidence that they would find a buyer for the business.
Given the difficulty in gaining consent for new or expanded fish farms in Scotland, it is believed that there was a great deal of interest among Dawnfresh's competitors – but it appears that Mowi had the deepest pockets.