Brave William loses cancer battle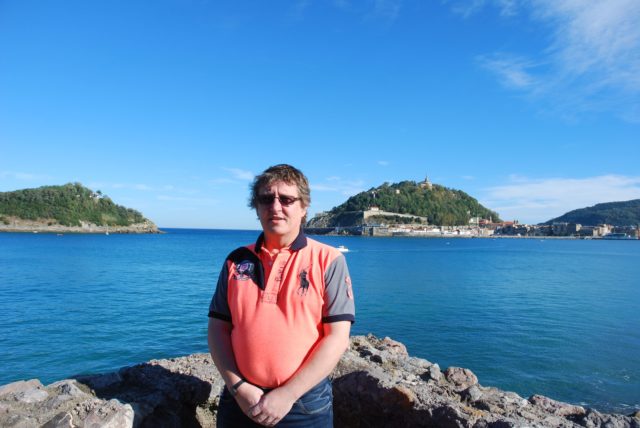 IT is with great sadness that Fish Farmer announces the death of William Dowds, our former commercial manager and a legendary figure throughout the industry for many years.
William passed away on Saturday night, aged 52, after a long battle with cancer.
Originally from Northern Ireland, he worked for international brands such as Coca-Cola, Diageo and British Aerospace, soon emerging as a talented salesman.
But his route to this fairly conventional profession was, in typical William style, idiosyncratic. He spent his early adult life playing keyboards in a Belfast rock band, even though – by his own admission – he had never had a music lesson in his life.
The skills he picked up may not have appeared transferable to his future livelihood, but the touring routine obviously suited him.
He settled in Scotland and when he joined the world of aquaculture, he quickly made a name for himself, not only on his home turf, but around the world, on his extensive travels for Fish Farmer.
He had a particular affinity with Norwegians – an invaluable trait in the salmon farming sector – and had enviable access to the CEOs of many of the biggest companies, a tribute to his easy Irish charm (and all those late nights in the bars of Trondheim).
William – latterly donning his beloved kilt – became a familiar sight at the aquaculture trade shows, even after poor health might have dictated a slower pace.
He bounced back from repeated bouts of cancer treatment in the last six years to re-connect with his old contacts and make new friends, and he never gave up hope that he would make it to Aqua Nor again later this month.
In Scotland, as elsewhere, his industry colleagues were his friends and his job was also his favourite pastime.
He acquired a deep understanding of the salmon farming business and used his acumen to raise Fish Farmer's profile in the growing industry.
He rarely missed an opportunity to turn a good story into an excellent advertising bonanza, but he was also unfailingly generous with his expertise, and was as often on the phone dishing out advice as he was closing a deal.
In the offices of Fish Farmer, William would walk around with a headset, usually out of earshot as he chatted – for hours sometimes – to his valued customers. It therefore remains a mystery to most of us how he worked his magic.
Outside, on the farms or in the exhibition halls, we could better witness him in action – but William never made work look like work, and that was perhaps the secret of his success.
He retired from Fish Farmer last year on medical grounds but was immediately snapped up by another title in the industry, International Aquafeed.
He was proud of the magazines he represented, and especially thrilled by the recognition he received at the Aquaculture Awards in Edinburgh in May, where he was presented with a special lifetime achievement award.
The stoicism William brought to professional challenges was very much in evidence as he coped with one health setback after another.
He made light of his aliments, joking 'I've put my foot in my mouth' when he had to have his jaw rebuilt with a bone from his leg, and complaining that his surgeons had not made him look more like Tom Cruise.
In his final weeks, his wit never deserted him, even when a new tumour robbed him of the ability to speak clearly.
William died peacefully at home in Glenrothes, with his wife Wendy by his side.
A service will be held at Kirkcaldy Crematorium on Friday, August 16, at 12.45pm. The family requests donations in lieu of flowers in aid of Maggie's Centre.
William Dowds, born November 26, 1966, died August 3, 2019.