BP pumps $30m into alternative feed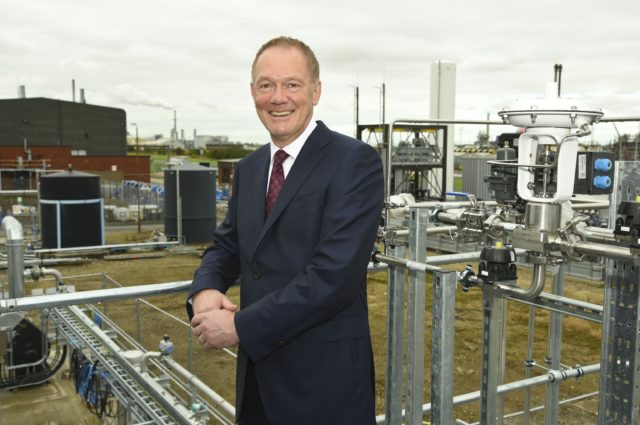 CALYSTA, the company behind the alternative protein source FeedKind, has secured a $30 million endorsement from oil giant BP to scale up production.
The investment, announced yesterday, will enable the global roll-out of the fish feed ingredient, which is currently being produced from the company's Market Introduction Facility on Teesside, in north-east England.
FeedKind, a single-cell protein, is manufactured through a gas fermentation process using naturally occurring, non-GM microbes with the ability to use methane as their energy source.
US headquartered Calysta's UK operation has capacity for 60 tonnes, and the group is building a new site in Memphis, Tennessee, which will be able to produce 100,000 tonnes.
Trials have been conducted worldwide, introducing FeedKind protein into animal diets as an alternative to marine ingredients, most recently with shrimp farmed by Thai Union.
Alan Shaw, Calysta president and CEO, said: 'Welcoming BP as a partner is a tremendous step forward for FeedKind protein and the best indicator yet that Calysta's solution to food insecurity in a resource constrained world can and will achieve global scale.
'The problems facing our food production supply chains have never been more clear, with increasing evidence that land and water scarcity are key challenges to meeting future demand for protein.
'FeedKind makes more from less, producing feed for livestock, fish and pets while making smarter use of our resources.
'We look forward to working closely with BP as we prepare to deliver this product to the world. Calysta will benefit from BP's operational excellence and focus on safety when deploying multiple production plants.'
The investment agreement will also see BP and Calysta establish a strategic partnership around gas and power supply.
Meghan Sharp, managing director of BP Ventures, said: 'We are really excited to be working with the team at Calysta, bringing them into the BP Ventures family as we seek new commercial opportunities for our gas business.
'Their technology complements our core business while providing opportunities for sustainable products for tomorrow.'