Benchmark earnings soar with new lice treatment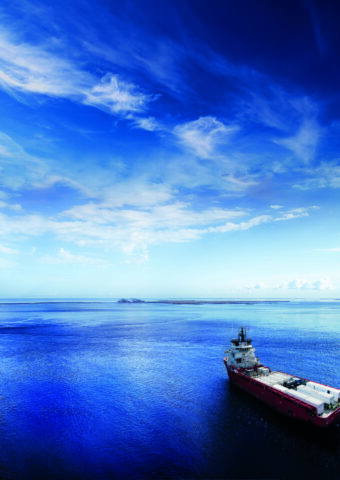 Aquaculture health and nutrition group Benchmark has reported a big jump in revenue and profits for the first quarter of 2022, after its long-awaited CleanTreat sea lice treatment started its first commercial operations.
Group revenues were up 38% year-on-year to £40m (Q1 2021: £3m) and adjusted EBITDA (earnings before interest, tax, depreciation and amortisation and impairment) was up 145% to £7.4m (Q1 2021: £1.8m).
Benchmark said the successful launch of Ectosan® Vet and CleanTreat® has increased revenues for its Health business area by 347% compared with the first quarter of 2021, to £5.8m. Two CleanTreat systems are in operation in Norway, and the treatments have shown good efficiency as expected. A third CleanTreat® system has now been ordered.
Ectosan is a pesticide also known as imidacloprid, a neonicotinoid which is banned for outdoor use in the European Union, but the CleanTreat system is designed to deliver the dose in a closed tank and then remove the pesticide before the waste water is disposed of.
Revenues related to Advanced Nutrition were 26% to £19.1m for Q1, with growth in all three product areas. Benchmark said: "The progress and commercial focus in Advanced Nutrition has been strengthened under the new leadership of Patrick Waty."
Genetics saw growth in revenues of 20%, to £15.2m for the quarter. Benchmark said this was driven by higher harvest revenues from the company's broodstock licence in Salten, where it sells surplus broodstock as harvested fish, as well as higher revenues from salmon eggs and SPR shrimp. The company recently announced the appointment of leading geneticist Professor Ross Houston.
Benchmark CEO Trond Williksen commented: "We are performing in line with market expectations for the full year, with continuing good performance in all business areas. The positive market environment in our core species, our leading market positions, together with our focused strategy and financial discipline positions the group well to reach profitability and deliver growth."