BC salmon farmers warn of "community devastation"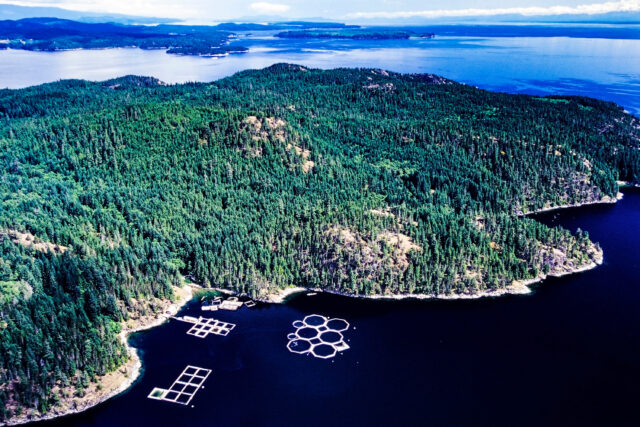 The Canadian government has been warned that many communities in British Columbia, including those of the First Nations, "face devastation" if coastal fish farms are forced to close.
Up to 5,000 jobs and CA $1.2 billion (£0.7bn) could be lost, the BC Salmon Farmers Association has said.
The warning has come in response from a government report on the debate over the future of salmon farming in the province entitled "What We Have Heard" from the Department of Fisheries and Oceans.
The Canadian Government has signalled on a number of occasions that it wants to close down open pen farms on the BC coast. The latest report sets out responses received, ranging from groups who want to end fish farming at sea on environmental grounds to those who argue that it is an essential industry for the province.
Brian Kingzett, Executive Director of the BC Salmon Farmers Association, reminded the government that the report captured some crucial points raised by the sector during the consultation.
He said: "The importance of the sector to rural coastal communities is a common theme in the report.
"Both First Nations and municipal governments expressed the devastation their communities will face if salmon farms are forced from the ocean."
BC Salmon Farmers provided extensive information and data to support the engagement process. Unfortunately, the report only reflects the opinions submitted. It does not assess the accuracy or validity of submissions or distinguish fact from fiction.
"DFO heard from some stakeholders that land-based salmon farming is the solution. We know this is simply not true. Vancouver Island and Coastal British Columbia does not have the land nor the green power to support growing salmon on land sustainably, and we are too far from the market for land-based methods to make good business sense."