Bakkafrost in deal to buy service vessel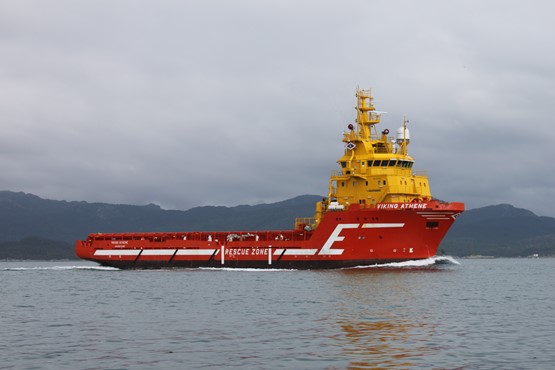 Bakkafrost has purchased a farming service vessel as part of its value chain investment programme to develop farming operations in Scotland and strengthen biological performance.
The Faroese fish farmer said it has entered an agreement with Eidesvik Shipping AS to purchase the supply vessel Viking Athene, which previously operated as a supply vessel in the Norwegian offshore energy industry. The purchase figure has not been disclosed.
At 241 feet long and 54 feet wide, Viking Athene is a sister ship to Bakkafrost's FSV M/S Martin, purchased in 2016. It will be renamed the MS Bakkanes.
Sverri Kjærbæk, Operations Manager at Bakkafrost said: "We plan to repurpose the ship into a farming service vessel (FSV), as previously undertaken with both M/S Martin and M/S Róland."
He added: "Purpose built treatments modifications will be made once the ship has been acquired and registered. It is expected to commence operations later this summer at our sites on the West Coast of Scotland."
Bakkafrost purchased the Scottish Salmon Company for a reported £520m in October 2019 and recently pledged to inject significant investment into the business.
Chairman Rúni M. Hansen told shareholders last month that the investment case for Scotland was strong and would form part of a five year turn-around programme.
He said: "We see this investment programme) as a five-year turnaround case and during 2020 we have worked closely with the organisation in Scotland to begin transforming of the operation using targeted investments and redefined processes, based on best practice."