Bakkafrost in bid for all SSC shares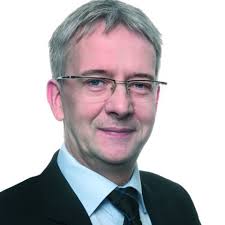 BAKKAFROST has moved to purchase the entire share capital of the Scottish Salmon Company.
The bid is not entirely unexpected as Bakkafrost CEO Regin Jacobsen suggested as much in September, when the sale to the Faroese salmon farmer was first announced. But it has probably come sooner than expected.
Initially, Bakkafrost purchased 68.6 per cent of the shares from the investment fund Northern Link, the then majority owners, for £517 million. Since then, the holding has been increased to just over 80 per cent.
At the weekend it declared that it will make a mandatory bid for all the shares it does not currently own.
The new offer currently represents 19.23 per cent of all shares issued by the company. The offer price is NOK 28.25, which is the highest price Bakkafrost has paid for the company's shares over the past few weeks.
Bakkafrost said its new offer starts today and ends on December 9, subject to possible extensions of up to two weeks.
The transaction is being managed by DNB and Nordea, two of Scandinavia's largest financial groups.
Once the entire purchase is secured, the deal will hugely increase Bakkafrost's international reach. It will then embark on a five-year strategy to lift SSC's profitability, using best practices that have worked well for the company in the Faroe Islands.
Jacobsen has said that much of the focus will be around the development of SSC's highly regarded premium brands which are particularly strong in the UK and Europe. These brands are expected to be given greater exposure to the US market.