Bakkafrost expecting large Q3 harvest increase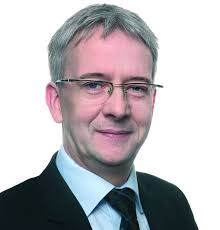 FAROESE salmon farmer Bakkafrost, which last week bought a controlling interest in the Scottish Salmon Company (SSC), is predicting significantly higher output for the third quarter of this year.
In a trading update today, the company said harvest volumes for the three months between June and September will be 12,900 tonnes compared with 7,217 tonnes in Q3 last year.
In Q3 2018, it had experienced a number of challenges, including higher mortality and delays to the start-up of a new factory in the Faroe Islands.
Feed sales for Q3 this year will total 33,900 tonnes. The full Q3 report will be released on November 5.
Output and profits from Bakkafrost's £517 million, 68.6 per cent acquisition of SSC will not become known until the final quarter results are published early next year, but they will almost certainly provide a substantial increase to company results.
CEO Regin Jacobsen has said the company is likely to make an offer for the remaining 31.4 per cent of SSC.
Meanwhile, Bakkafrost is celebrating a major Faroese business initiative award for its new biogas plant.
The new plant is its biggest investment into impactful circular solutions to date; it will use waste products from its operations and other fish, and from dairy farmers, to produce renewable energy and liquid fertiliser, with the aim of minimising the negative impact from farming the ocean environment.
When in operation, the plant will have the capacity to convert up to 90-100,000 tonnes annually of all waste from farms, providing enough renewable heat for 10 per cent and electricity for two per cent of homes in the Faroe Islands.
This is projected to save 11,000 tonnes of CO2 emissions, based on the equivalent fossil fuel replacement, annually. The award was made by the Faroese Employers' Association.