Bakkafrost cites 'covid uncertainty' as dividend pulled.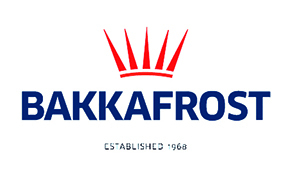 Despite an equity ratio of 69 per cent, Bakkafrost has decided to forgo paying a dividend for 2019 because of the continued uncertainty surrounding Covid-19.
The Faroese fish farming group said after unveiling its 2020 second quarter results yesterday that its financial position remained strong with a solid balance sheet, a competitive operation and available credit facilities.
The first postponement was announced after the first quarter results in May, and had expected the level of uncertainty to be reduced by this time. However it has told shareholders:
'The Board of Directors have now concluded that the uncertainty is still high and have therefore decided not to propose payments of dividends for 2019.
'Bakkafrost aims at giving the shareholders a competitive return on their investment, both through payments of dividends and by value growth of the equity through positive operations. The long-term goal of the Board of Directors is that 30-50 per cent of earnings per share shall be paid out as dividend.'
Meanwhile, the company is expecting harvest volumes to increase significantly next year both in the Faroe Islands and in Scotland. The guide figure for this year is 50,000 tonnes in the Faroes and 39,000 tonnes in Scotland, but that total will go up to 62,500 tonnes in the Faroe Islands and to 44,000 tonnes for Scotland. The company is also planning major investment in both countries of operation over the next two to three years, aimed at further increasing production and minimising biological risk.