Bakkafrost buys larger stake in SSC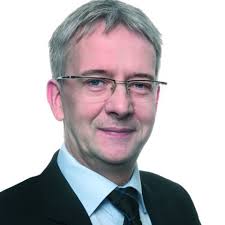 BAKKAFROST yesterday completed the acquisition of more shares in the Scottish Salmon Company, taking its holding to almost 78 per cent.
The Faroese salmon farming company bought a 68.6 per cent controlling interest in the Edinburgh based business last month in a deal eventually worth a total of £517 million.
CEO Regin Jacobsen later said Bakkafrost intended to buy the remaining 31.4 per cent of the stock.
This latest move involved the purchase of 133,125,109 shares in SSC from Northern Link Limited. As a consequence of this, Bakkafrost now owns 150,974,735 of the shares, representing approximately 77,8 per cent of all of the shares in SSC.
A statement said: 'The purchase price paid to Northern Link was almost NOK 3,77 billion (£336 million).
'This represents a purchase price of NOK 28.25 per share in SSC. The additional shares in SSC acquired by the company in the market during the last week have also been acquired at a price of NOK 28.25 per share.
'Seventy per cent of the purchase price due to Northern Link was settled in cash today. The remaining 30 per cent (being just over NOK 1.128 billion or £100.8 million) has been financed by a seller's credit.'
Bakkafrost added: 'Subject to the company's extraordinary general meeting called for on October 18, 2019, resolving to grant the company's board authority to issue further shares in the company, the seller's credit will be settled through the issue of 2,256,470 new shares in the company (based on a subscription price of NOK 500 per share).
'The seller's credit will be settled in cash if the general meeting does not grant the board such authority.'
Last month Regin Jacobsen laid out a list of priorities which included improving SSC's profitability over the next five years, and creating positive synergies, along with transferring best practices from the Faroe Islands, including those around feed and the use of larger smolts.