Atlantic Sapphire shares plunge after mortalities warning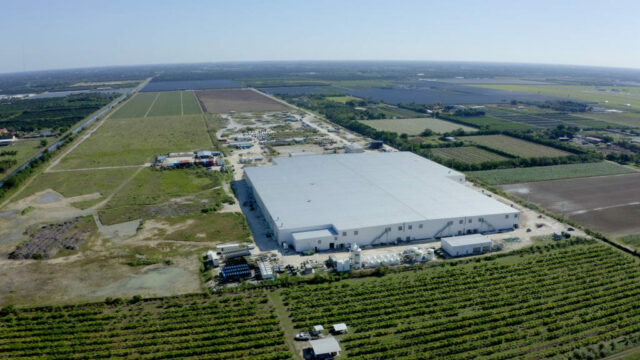 Shares in land-based salmon farmer Atlantic Sapphire plunged by 40% on the Oslo Stock Exchange today after it told investors that it is reducing its revenue forecast for the second half of the year.
The company now expects Q2 revenues to be lower than expected, and more in line with those of the first six months, due to mortality issues.
Atlantic Sapphire said in a statement to the Oslo Bors that higher mortality has forced the Miami, Florida salmon farmer into an early slaughter.
The share prices fell to NOK 7.73 at one point, a fall of 78% in just six months.
The company said it is carrying out an investigation into the mortality problem, which took place in certain fish tanks, so it can take additional corrective measures.
The Stock Market announcement said: "Due to above normal and increasing mortality in certain systems, fish from these systems have been harvested earlier and at a lower average weight than originally planned.
"The company's average harvest weight in the second half of 2022 is therefore expected to be around 2 kg HOG (heads on gutted) . The company still expects to receive an average premium price of approximately US $12 per kg for its Bluehouse Salmon (superior 3kg+ fish).
"The revenue for the second half of 2022 is estimated to be around the same level as in the first half of 2022.
"The Company continues to investigate the cause of the above normal mortality in certain fish systems to be able to take further corrective actions and minimize future mortality."
The statement continues: "As highlighted in the August 2022 Operational Update, the Company is in the process of upgrading the farm infrastructure (including the intake water pre-cooling system) to ensure temperature stability and improved biological performance.
"The Company's harvest guidance of 800,000-1,000,000 fish in the second half of 2022 remains unchanged and the biomass gain and harvest volume expectations for 2023 are not impacted by the early harvest."
It concludes: "The Q3 2022 Operational Update will be released on or about November 15, 2022, when the Company will share more details on its operational performance."