Atlantic Sapphire returns to normal production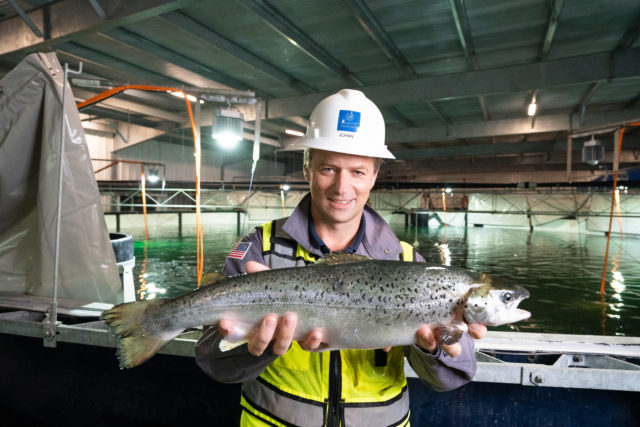 Atlantic Sapphire says it is now back to normal after facing one of the most difficult periods in its history due to a shortage of liquid oxygen (LOX).
To underline that confidence the company share price, which fell by 30% at one point, is now starting to recover.
Atlantic Sapphire is potentially one of the most exciting RAS salmon ventures in North America, but the Danish and Miami based salmon farmer faced a serious crisis when it looked to be running short of liquid oxygen following a surge in demand from coronavirus stricken hospitals across the United States.
This came on top of a higher than expected half year loss of US $51.5m and a series of technical problems earlier in the year which led to the loss of 500 tonnes of fish.
The news gave investors the jitters. Back in June they had pumped in an additional $121m to finance further growth.
Atlantic Sapphire said this week it had now managed to secure access to oxygen, which is vital in keeping fish alive, from new and existing suppliers. Phase two of its Florida project is currently under construction.
These include its original supplier, Miami-Dade County and at least three other suppliers from outside the state.
The company added: "With the current plan for the supply of liquid oxygen and safety measures in the value chain in place, the company has been able to increase the lining to normal levels above all of its freshwater and saltwater systems."
The company said it will consider monitor the LOX situation closely but stressed that it is confident that production will continue as normal.