Atlantic Sapphire reports 'steady progress'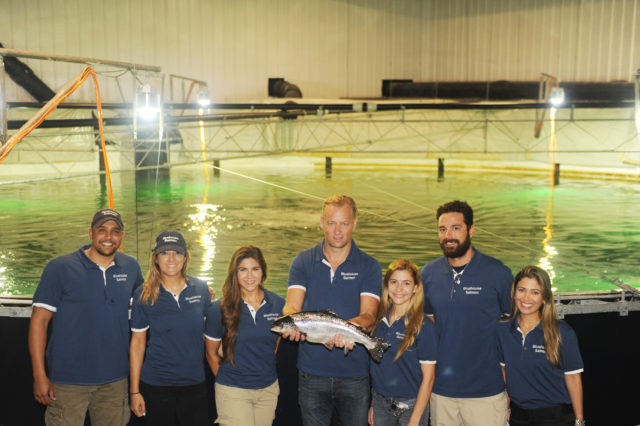 Land-based fish farmer Atlantic Sapphire harvested 300 tonnes of salmon during February. The Florida based operation says it expects a harvest of 1,000 tonnes for the first half of 2022 and a similar figure for the second half.
The output for last month output was similar to that for January, and the average price was NOK 68.7 a kilo, somewhat lower than the corresponding figure for Norwegian salmon last month.
Two months ago Atlantic Sapphire said the recent batches were in line with expectations and all fish in its initial system should be performing at a steady state by the third quarter of this year.
This means the company should be able to harvest 10,000 tonnes of its pioneering Bluehouse® salmon from its current facility in 2023.
Atlantic Sapphire is building a second phase facility in Florida and says US $159m of the $225m needed for the development has now been committed. On this total $42m has already been invested. Phase 2 should be ready for fish early next year.
When completed, the long term goal is to produce up to 220,000 tonnes of salmon by 2031.
Meanwhile, the company has announced that has appointed the experienced Jon-Birger Lovik as its new Chief Operating Officer.
Lovik, who has been at the company for the past 11 months as technology director, has been involved with the fish farming industry for almost 20 years, part of the time spent at Atlantic Sapphire's Danish site which was badly damaged by a fire last year.