ASC approval for Pure Salmon Poland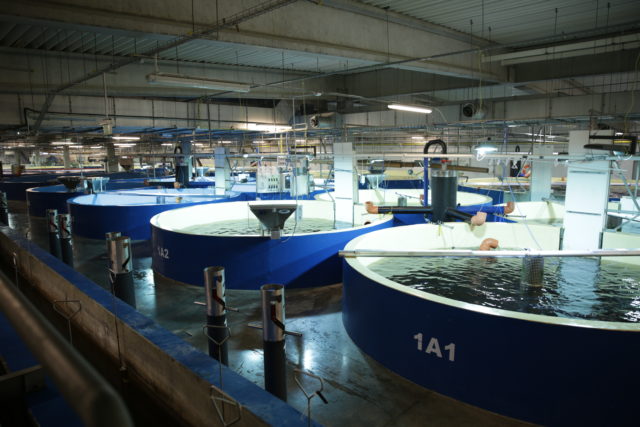 LAND based salmon farm company Pure Salmon has achieved Aquaculture Stewardship Council (ASC) certification for its original, Polish site, the company announced today.
Pure Salmon Poland, located near Warsaw and one of the first salmon land based farms to achieve the standard, is co-owned by Israeli RAS pioneer AquaMaof Aquaculture Technologies and 8F Asset Management.
Formerly Global Fish, it operates as a commercial farm, producing about 600 tonnes of market size fish of 4kg and above, and also as a training ground and R&D centre, to trial AquaMaof's recirculating aquaculture systems (RAS) technology.
It is the first of a series of facilities being developed by Pure Salmon and 8F Asset Management, with additional projects underway in Japan, France, America, China, South East Asia and Africa.
Pure Salmon announced last week that its latest farm would be built in Boulogne-Sur-Mer in France, producing 10,000 tonnes of salmon a year.
The company has a global ambition to produce a combined 260,000 tonnes of salmon a year, using AquaMaof's recirculating aquaculture system technology and design.
Eran Huppert, CEO of Pure Salmon Poland, said: 'We're thrilled to announce that after a lengthy and successful audit we've received the ASC certification.
'With environmental awareness growing among our clients and consumers, it was very important for us to obtain this certification to back our commitment to producing the highest quality fish in the most responsible way.'