AquaMaof to build yellowtail RAS plant in Chile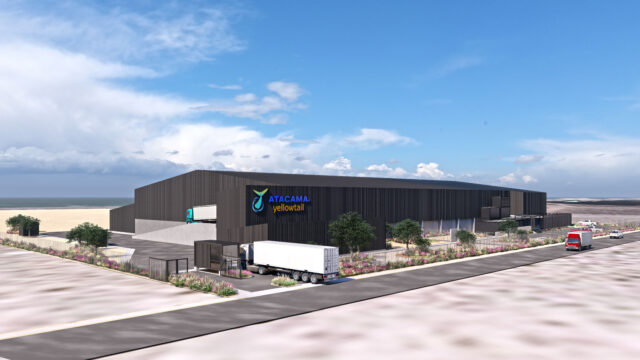 Israeli firm AquaMaof has agreed a deal with a yellowtail producer in Chile on the construction of a RAS (recirculating aquaculture systems) farm.
The facility, at Tongoy Bay in the Coquimbo region of the country, will be run by Chilean company Atacama Yellowtail SpA (AYT). It is AquaMaof's first RAS project in Chile and follows a joint effort on the part of AquaMaof, AYT and Inno-Sea, AquaMaof's partner in Chile and Latin America, to make the deal happen.
With an initial investment of US $25m (£18.6m), the project will produce 900 tonnes per year of premium yellowtail (Seriola lalandi) in the first stage. It is planned to double production in the second stage to reach 1,800 tonnes per year. AYT said the project will create approximately 50 new jobs.
AquaMaof and Inno-Sea are to participate in this project as shareholders. Construction of the facility is expected to begin during the second half of 2022, delivering the first harvests to the market in Q4 of 2024.
Roberto Tishler, Sales Director of AquaMaof, said: "We are honoured to have signed this contract with AYT, and grateful for the great efforts of our local partner Inno-Sea in making it happen," says "This project is strategically important for AquaMaof in Chile. We look forward to working with AYT to supply the most upscale markets with high-quality Yellowtail Kingfish. We consider this to be the next Bluefin Tuna, grown in a healthy and controlled environment, without the use of antibiotics or chemicals. The result is a healthy, nutritious and fresh source of seafood, produced in a sustainable way while safeguarding fish welfare throughout their lifecycle, and optimising the human resources required to be involved in the processes."
AYT is a joint venture between private investment fund Best Potential (supported by government agency CORFO), FDU, Inno-Sea SpA, AquaMaof and Aleta SpA. The joint venture was initially created to develop the cultivation of Yellowtail Kingfish, and add more diversification for Chile's aquaculture industry.