Aquaculture seed funding call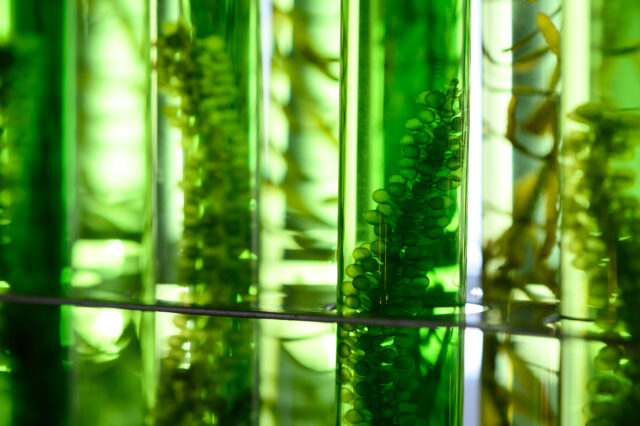 Bids are being invited for a share of £100,000 in seed funding for new ideas in aquaculture.
The call comes from CIEL, the Centre for Innovation Excellence in Livestock, which has this year added aquaculture innovation to its remit.
The seed funding is aimed at supporting research into new processes, products or services in aquaculture. The current round will focus on two themes:
Seaweed mariculture and possible applications for seaweed-based products in agriculture (arable and livestock), as well as nutrient analysis and supply chain "mapping" for seaweed processing in the UK; and
Life cycle assessment and "blue carbon" research to assess the carbon footprint (and ways to reduce it) of different branches of aquaculture, including open seapen finfish farming, recirculating aquaculture systems (RAS), and shellfish cultivation.
Martin Sutcliffe, Aquaculture Specialist with CIEL, said: "With pressures to increase production, reduce environmental footprints and provide resilient food systems, both the agriculture and aquaculture sectors face challenging times. Additionally, funding landscapes are complex and difficult to navigate. As CIEL moves into working with the aquaculture sector, we hope that this Seed Funding will provide some much needed, targeted funding to help industry meet some of these challenges."
The period for applications closes on Monday 3 October 2022 and CIEL will announce successful proposals at the end of October. To apply or for more details go online to www.cielivestock.co.uk/seed-funding-aquaculture/
CIEL, described as "the front door to innovation for the livestock centre" is one of four Agri-Tech Centres in the UK, which were set up to facilitate collaboration between government, the academic sector and industry, to drive innovation and greater efficiency, resilience and wealth in UK agriculture.