Aquaculture fires up Irish industry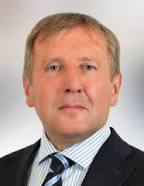 IRELAND'S seafood sector grew 6.4 per cent last year, contributing €1.15 billion to the country's GDP. The aquaculture sector performed particularly well.
This strong growth – for the third successive year – was driven by a 12 per cent increase in net exports (to €331 million), a four per cent increase in domestic consumption (€429 million) and significant ongoing investment, both private and public (€386 million), leading to the value of trade surpassing €1 billion for the first time.
The farmed seafood sector, including shellfish, was worth £208 million, an increase of 24 per cent on 2016.
The sector produced 20,600 tonnes of finfish (mainly salmon) and 26,400 tonnes of farmed shellfish.
Overall, salmon production was worth €147 million, showing a growth of 25 per cent. But Irish organic salmon increased in value by 40 per cent. Production of farmed mussels rose by 53 per cent.
The figures were revealed in a report – the Business of Seafood 2017, published by Bord Iascaigh Mhara (BIM), Ireland's Seafood Development Agency, and launched by fisheries minister Michael Creed.
Creed (pictured) said: 'This report is significant as it measures the value of the entire Irish seafood economy, capturing the value created at all stages, from sea to plate.
'It clearly demonstrates the scale and importance of the Irish seafood sector to our economy, supporting over 14,000 jobs.
'From a government perspective, it's encouraging to note how public investment is helping to strengthen an already vibrant sector to the benefit of exports and job creation, particularly in rural and coastal regions.'
Jim O'Toole, CEO of BIM, added: 'Ireland's seafood industry is thriving. Over the last two years, the contribution of the sector to Ireland's GDP has grown by over 14 per cent.
'The fact trade sales have exceeded €1 billion for the first time demonstrates the clear demand for Irish seafood.'
The EU remains Ireland's main export market, valued at €392 million (up nine per cent). The report also demonstrates that Irish seafood is building significant markets across Africa, Asia and the Middle East, which all demonstrated double digit growth.
Fish and shellfish landed into the main fishing ports by Irish and non-Irish vessels rose by seven per cent to €401 million, with Killybegs achieving the highest value of landings, up 24 per cent to €125 million.
On the domestic market, Irish appetites for seafood continued to grow, with a four per cent increase, now valued at €429 million.
Domestic consumption comprises sales in supermarkets and shops as well as in restaurants, cafes and canteens.
Salmon, cod and prawns continue to be in favour with Irish consumers with salmon valued at €96 million and cod at €48 million.
Growing demand from species such as pollack and hake are contributing new growth, up 19 per cent in 2017.