Aqua women: your sector needs you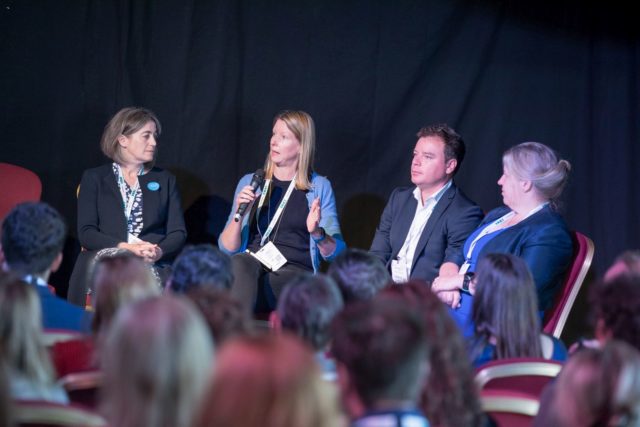 A NEW initiative aimed primarily at supporting women working in the aquaculture industry was launched today.
The scheme will focus on professional mentoring and will also be available to men in the sector, with anyone interested invited to apply for a place on the initial pilot.
The brainchild of the Fish Site, the project was inspired by its interviews with women in aquaculture around the world, said Ellen Hardy, managing editor.
'This is a really exciting time for diversity initiatives in aquaculture,' she said, in a press release. 'We have been hugely inspired by the stories shared with us for the Women in Aquaculture series, and the logical next step was to give something back, in the form of an expert panel of aquaculture mentors who can share their insights as women in the industry and make a real difference to the careers of the next generation.
'As the Fish Site, we want to take an active role in enabling the future sustainability of the aquaculture industry, and we believe that promoting the diversity of its workforce is an essential contribution.'
The Fish Site said it welcomes applications irrespective of gender or ethnicity; the panel of mentors will be mostly female, though, as the organisers want 'to enable female led experience sharing, support networks and career advancement'.
The project has already received support from leading figures in aquaculture.
Nicki Holmyard, a leading seafood journalist and director of Offshore Shellfish, who has been involved in the sector for 30 years, said: 'I think the Women in Aquaculture initiative is a brilliant idea and believe that it will have a positive effect in encouraging more women into the industry… a mentoring programme will provide direct and instant access for women to learn more about the opportunities open to them, and the expectations of them.
'The ability to question, be mentored by and network with women at the heart of the industry, is a tried and tested method in many trades, and I applaud its introduction to ours.'
Sophie Fridman, a post-doctoral research fellow at Stirling's Institute of Aquaculture and founder of the women in aquaculture lobby group, the Aquagettes, adds: 'Hopefully, it will result in many more women not only reaching key leadership positions within the sector in the future but also provide a vital support throughout their journey, allowing them to really fulfil their potential.'
There are 15 mentee places available on the pilot 2019 scheme, and applicants are invited from any country, stage of career or aquaculture specialism.
Successful applicants will be matched with a mentor, an established female aquaculture professional, and receive virtual training ahead of a programme of eight to ten developmental mentoring sessions over a 12-month period.
The Fish Site has partnered with Coach Mentoring, which will provide initial virtual training webinars for mentors and mentees, and continuing support and evaluation throughout the programme.
Anyone interested in applying to be a mentor or a mentee should contact mentoring@thefishsite.com. The deadline for applications is Thursday, February 28, 2019, with training sessions scheduled to begin in the first week of March.
Picture: A panel at Aquaculture UK in Aviemore last May debate women's role in aquaculture (from left to right): SSPO chief executive Julie Hesketh-Laird; Ruth Clements, head of veterinary programmes at Benchmark; Ben Hadfield, managing director of Mowi Scotland; and Sheila Voas, chief veterinary officer for Scotland.