AKVA signs up for new RAS farm in Maryland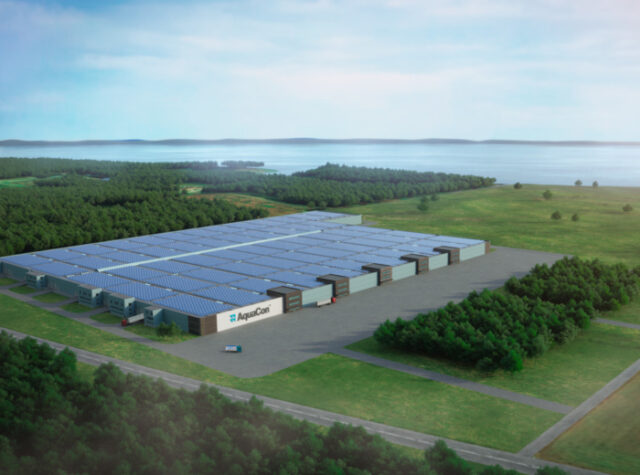 A US $150m contract to build a large land based salmon farm on the United States east coast was signed yesterday.
The deal is between the aquaculture technology company AKVA Group ASA, which will build the facility, and AquaCon AS a business comprising people with an in-depth knowledge of the salmon industry with a focus on land based farms and RAS technology.
The AquaCon project is building the first phase of a 16,000 tonne project on Eastern Shore, Maryland. However, it has land options and permits for water discharge to produce up to 50,000 tonnes and the potential to double that figure.
It says: "Our team and partners also have solid experience from selling salmon, including in the US market, and experience from building and running more than 70 RAS facilities, including smolt, post smolt and commercial grow-out."
US firm RAUCH Inc. will provide all civil engineering/site engineering design, surveying, architectural, structural, MEP and construction period services. Whiting Turner, also based in the US, will be responsible for construction management.
The AKVA Group has a global reach with a presence in several salmon farming countries including Scotland, Chile, Australia and Norway.
This is the latest in a series of large scale land salmon farm investments by Norwegian interests on the US east coast.
Meanwhile, the Israeli-based listed investment company Israel Corp. has just acquired 15% stake in the Akva Group giving it access to around NOK 300m (£25m) in fresh funds. Israel Corp will also provide a US $5m convertible loan for the Maryland project, and will have a seat on the AKVA board.
In addition, AKVA group and Israel Corp. have agreed to establish an investment platform for investments in land-based fish farms worldwide, based on AKVA group's technology. The goal is to invite more investors in this platform.
Knut Nesse, CEO of AKVA group says they are very pleased to be able to wish Israel Corp. welcome as a long-term and strategically important owner in AKVA group."
Egersund Group AS will still hold the majority ownership in AKVA.