AKVA Group reports 'stable' Q1 outlook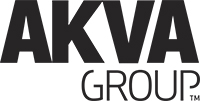 The AKVA Group declared a 'stable' outlook in its Q1 results for 2020, which have just been published.
The group delivered revenue for Q1 of 752 MNOK (about £57 Million), down 12% from Q1 2019. EBITDA decreased from 97 MNOK in Q1 2019 to 86 MNOK in Q1 2020. The Net Profit decreased from 36 MNOK last year to 21 MNOK in Q1 2020.
The acquisition of 70% of the shares in Newfoundland Aqua Services Ltd. Was completed in February 2020.
The group confirmed that it had signed a strategically important Tube Net contract in April 2020.
Responding to the results, AKVA said:
'On a global scale the whole quarter has been affected by the outbreak of the Covid-19 virus. In AKVA group we recognized early on the need for action. The Group implemented several measures to ensure the health and safety of our employees and customers, to monitor and optimize the overall liquidity in the company, to maintain the security of supply during the crisis and a steady order intake to ensure work for all in AKVA group. Although it is too early to tell the overall outcome of this crisis, AKVA group has seen moderate effects on ongoing business and have a high order backlog at the end of Q1 2020 when correcting for the cancellation of two major RAS deliveries'.
Moving forward the group said that it maintains focus on full grow out RAS facilities, despite the temporary setback on its China project.
The net service businesses are about to be expanded, as a new service station is to be built in northern Norway with a partner and plans for additional stations are underway.
A new generation of Tube Nets have been launched. There is strong interest in the market for this product and AKVA group have signed a contract of 100 MNOK in April 2020 for several deliveries to one customer.
Establishment of net services internationally is proceeding as planned with the acquisition 70% of the shares in Newfoundland Aqua Service Ltd, a net service business in Canada.
Within the digital segment the interest for their precision feeding solution (Observe) is increasing and the pipeline is growing.