Aker Biomarine reports higher Q3 sales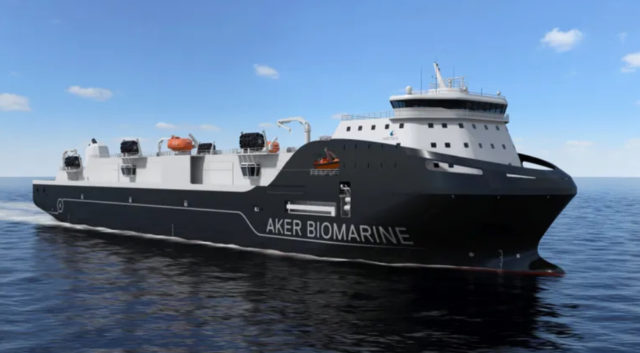 Krill harvesting company Aker Biomarine has announced higher sales and operating profits for Q3 this year.
Sales for the three months to 30 September totalled US $67.9m (£60m), up from 61.9m (£54.8m) in Q3 last year. The adjusted EBITDA ended at $18.8m (£16.6m), compared to $14.7m (£13m) 12 months ago while the operating profit emerged at $6.4m (£5.6m) against a loss of $2.2m (£1.9m).
The company said: "Aker BioMarine delivered higher sales growth and EBITDA, which was driven by improvement in all segments compared to the same quarter last year.
The Qrill segment – Aker's functional feed additive, derived from dried krill – reports especially strong figures, with high sales volumes and prices for Qrill Aqua.
CEO Matts Johansen said: "We have significantly improved our Antarctic krill harvesting, and so far this year, the production of krill meal is above 50,000 tons, which is 23% above last year."
Aker BioMarine is also a leading biotech innovator developing krill-derived products for consumer health and wellness as well as animal nutrition.
Other highlights reported by the company included:
An 11% sales in the Ingredients segment, up 11% while sales in the Brands segment rose by 10% from the same quarter in 2021.
The Offshore production volume was 12,737 metric tonnes, 77% above the same quarter last year.
Aker BioMarine said it is targeting revenue growth of 8%-12%, with an adjusted EBITDA margin of 23-26%.
The company expects a lower revenue growth and at the same time higher margins than previously targeted, which implies an unchanged targeted adjustment.
The company's Q3 report also pointed out that the macro-economic climate, with sky-high inflation, continued Covid restrictions in Asia and a reset within the organisation had affected sales.