£2.2m funding for research in Scottish aquaculture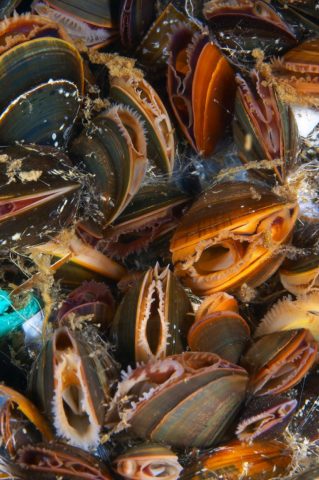 The Scottish Aquaculture Innovation Centre (SAIC) has announced funding worth £2.2 million for eight new innovation projects aimed at supporting the sustainable development of the aquaculture sector in Scotland and beyond.
Projects selected for the funding round will explore new methods for sea lice control, managing gill health and environmental impact modelling, among other areas, SAIC says. Research will concentrate on a variety of species to reflect the diverse make-up of the sector, including salmon, trout, and wrasse, and at least one of the projects will support shellfish production – one of SAIC's priority innovation areas.
The projects represent a total combined investment of more than £2.2 million from industry, academia and SAIC, including a package of more than £900,000 from the innovation centre itself.
The new projects are expected to commence in 2021 and will last between five months and three years. Proposals were assessed by SAIC's Independent Scientific Panel (SISP) against a range of criteria, including their long-term commercial impacts and opportunities for sharing knowledge and applying outcomes across the entire sector.
Heather Jones, CEO of SAIC, said: "The aquaculture sector is well placed to help meet the growing demand for high-quality protein, and innovation continues to play a crucial role in expanding the sector's capacity and unlocking new opportunities. Scotland can be at the forefront of new initiatives and developments in technology that will help the sector to grow sustainably.
"The results from our previous collaborative research projects – including the development of new tools, new jobs, and even new businesses – are great examples of what can be achieved when industry and academia work together. Finding answers to some of the sector's most pressing challenges has seldom been more important, particularly in the wake of Covid-19.
"Our consortium represents the entire aquaculture sector supply chain which is reflected in the variety and scope of these latest projects. They have the potential to deliver valuable outcomes that could make a real difference to the future of the sector."
SAIC said innovation will play a key part in realising the ambition of Scotland's aquaculture sector to sustainably double its economic contribution from £1.8 billion in 2016 to £3.6 billion by 2030.