AKVA group records high revenues with cost related headwinds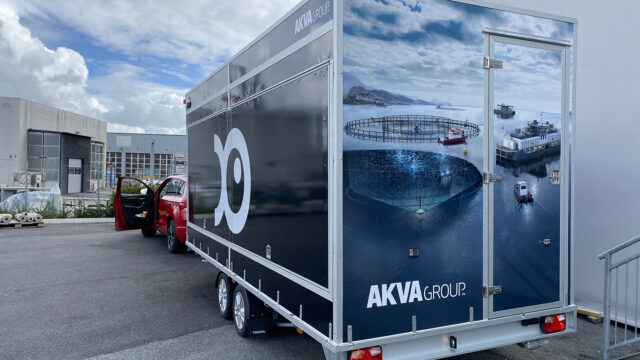 AKVA group delivered record high revenue for Q2 of NOK 907m (£78.2m) an increase of 9% compared to Q2 2021.
EBITDA decreased from NOK 79m (£6.8) in Q2 2021 to NOK 3m (£259,000) in Q2 2022. The Net Profit decreased from NOK 16m (£1.38m) last year to NOK -41m (-£3.53m) in Q2 2022.
The order intake in the quarter was NOK 827m (£71.3m) with a backlog of NOK 1.8bn (£155m) at the end of June 2022.
Profitability was negatively impacted by estimated NOK 102m (£8.8m) from high inflation rates and one-time cost provisions.
During Q4 2021, AKVA group experienced somewhat challenging profit margins due to cost inflations and global supply chain restrictions. This has been further intensified in H1 2022 due to the war between Ukraine and Russia. Examples include increased freight rates, high energy prices and increased price level on raw materials and key components in general.
AKVA group say: "The order backlog and the financial profile remains strong and forms a good foundation to execute on the organic growth strategy. The global instability and uncertainty related to supply chain restrictions and cost inflations may continue to impact the profitability [in the] short term.
"Based on the underlying demand for salmon the Group believes in strong market growth. To meet the future demand a significant part of the production will come from land-based facilities or other unconventional production methods. Hence, the Group expects a continued strong market for the Sea Based segment, while for the Land Based segment there will be a potential for exponential growth.
"Digital products are an important part of AKVA groups total product offering and the company will continue to invest and develop attractive solutions, both within Sea Based and Land Based Technology."