Scottish Sea Farms 'satisfactory' in Q1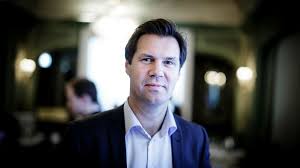 LERØY Seafood yesterday reported a 'satisfactory result' from its Scottish Sea Farms operations, which is shares with fellow Norwegian salmon giants SalMar, during the first quarter of this year.
But as with the rest of the group, UK revenues were down during the quarter due to lower harvests. They emerged at NOK 405 million compared with NOK 519 million for the same period a year ago.
The EBIT or operating profit was NOK 109 million against NOK 173 million in Q1 2018.
Lerøy described the results at Scottish Sea Farms (also known as Norskott Havbruk) as satisfactory, pointing out that there were no harvest volumes from Shetland due to a stocking plan in the period.The Orkney region, however, enjoyed a good performance.
Scottish Sea Farms' new RAS facility at Barcaldine is on track, the report added, and the first release of smolts from the site is expected this autumn.
On a group-wide level, Lerøy Seafood reported revenue of NOK 4,746 million, compared with NOK 5,000 million in the same period in 2018.
The operating profit or EBIT before fair value adjustment related to biological assets was NOK 691 million in Q1 2019, compared with NOK 960 million in Q1 2018.
As reported earlier this year, the harvest volume from farming was down by 14 per cent, from 37,576 tonnes in Q1 2018 to 32,317 tonnes this year. This was the most significant factor behind the lower operating profit this quarter.
CEO Henning Beltestad said: 'The harvest volume for salmon and trout was low in Q1 2019, having a negative impact on release from stock costs.
'The group can, however, report successful production at sea. There has been good demand and lower quotas for white fish, resulting in high prices, which have challenged onshore operations. In total, the first quarter has been moderately positive, but we could do better.'
Lerøy said with demand for seafood continuing to be strong and the outlook for the rest of the year was positive.
Picture: Lerøy Seafood CEO Henning Beltestad