Hopes of algae retreat suffer setback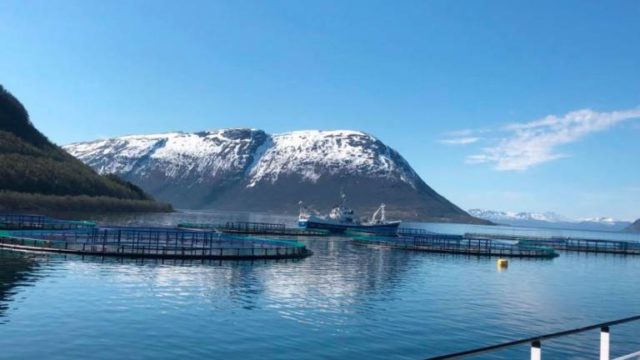 HOPES that that the algae outbreak which has caused devastation at two fish farming regions in northern Norway was on the retreat suffered a setback yesterday.
Earlier this week, Norway's Directorate of Fisheries was reporting that the crisis in Nordland and Troms appeared to have peaked and that the algae was on the wane.
But yesterday, new instances of fish mortality were reported at two sites in Troms belonging to Lerøy Aurora.
The Directorate said water samples had been taken for preliminary assessments to determine whether this was the start of something new, or related to the outbreak which started two weeks ago.
However, the presence of the blooms, known as Chrysochromulina and Phaeocystic, continues to be in evidence in both regions.
In an earlier statement, the Directorate had said: 'It may be that the blooming is on the way down. General lower instances of algae are being recorded and the cells are smaller in size.
'There are also reports suggesting that the bloom now is less harmful (to fish) as there have been high concentrations of algae without causing the fish to die.
'But it is possible that the algae bloom may go up again, but in smaller areas.'
The outbreak is the largest since 1991 and has resulted in the deaths more than 13,000 tonnes of salmon or some eight million fish worth at least two billion kroner.
There are also fears that climate change or sea warming may be a factor, leading to the possibility of more frequent outbreaks.
And it is being reported that while most of the affected salmon companies are insured for such an eventuality, they will get back less than half their losses because compensation is only based on a sale value of up to three kilogrammes.