The Blue Food Innovation Summit is back!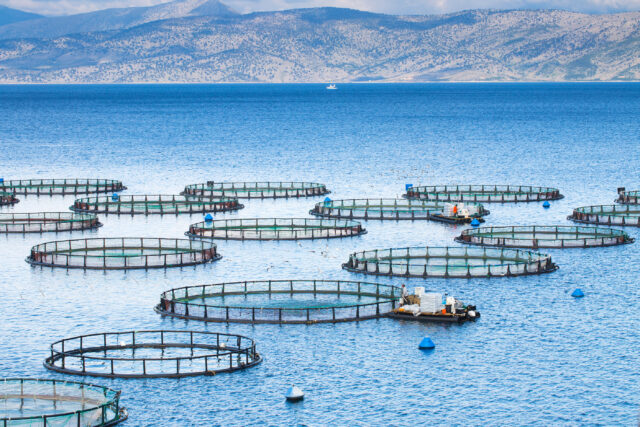 In May this year, the Blue Food Innovation Summit returns to London for another look at the future of aquaculture and ocean health.
With our food system increasingly under stress from conflict and climate change, the Summit aims to put blue food, sustainable aquaculture, and restorative ocean practices at the heart of the global conversation.
Taking place on 23-24 May, the summit brings together ground-breaking companies from around the globe to discuss forward-thinking approaches to aquatic food production, including sustainable aquafeed, seaweed, fish health and welfare, and digital platforms for smallholder farmers.
Speakers include, to highlight just a few: Amy Novogratz, Managing Partner, Aqua-Spark; Jennifer Bushman, CMO, Kvarøy Arctic; Ohad Maiman, founder and former CEO, The Kingfish Company; Melanie Siggs, Director of Strategic Engagements, Global Seafood Alliance; and Thor Talseth, Group CEO, Avramar.
Topics to be covered at the Summit include:
Ocean data – scaling solutions in restorative and sustainable aquaculture
Empowering small scale farmers
A restorative deep dive
Aquatic health and welfare
Expanding the horizon for RAS (recirculating aquaculture systems)
Blue investment
Sustainable aquafeed
Accelerating the seafood revolution
Unlocking blue carbon
By showcasing disruptive technologies, and exploring case studies of innovation in action, the focus is on overcoming bottlenecks to growth and promoting greater partnership and collaboration to protect and restore the ocean ecosystem. From producers, feed suppliers and health providers to retailers, investors and innovators, the summit provides stakeholders from across the value chain with a vital platform for knowledge exchange and networking through interactive panels, breakout discussions, and quality 1-1 meetings.
Blue Food Innovation Summit, London, 23-24 May. To book or for more details, go online to www.bluefoodinnovation.com