St Andrews named as seafood summit venue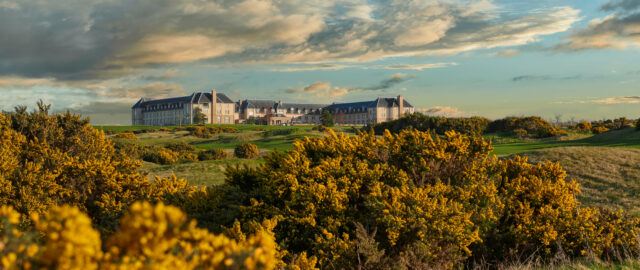 The town of St Andrews has been selected as the venue for a major international seafood summit to be held next year in Scotland over 21-24 October.
The Fairmont Hotel, St Andrews will host the Responsible Seafood Summit , which will see industry leaders from across the globe come together for the flagship event of the Global Seafood Alliance.
The annual event, formerly known as the GOAL, has been renamed and the first summit under the new name is due to take place in New Brunswick, Canada this October.
Scotland was named as the host nation of the 2024 summit at the Seafood Expo Global (SEG) in Barcelona last year, and the announcement of St Andrews as the event venue was made last week, at this year's SEG.
It will be the first time that the Summit, which is expected to attract more than 400 delegates, has been held in Scotland. The event will be co-hosted by the Global Seafood Alliance and Seafood Scotland.
Donna Fordyce, Chief Executive of Seafood Scotland, said that St Andrews had been chosen because of its unrivalled facilities for visitors – as one of Scotland's leading golf venues it has long attracted people from around the world – and also because of its association with Scotland's coastal fishing communities.
She added: "Scotland is one of the world's most trusted seafood producing countries, thanks to our investment in quality, innovation and sustainability. We produce over 60 species of seafood and export to over 120 countries globally. Our industry spans world-class fish markets and expert processors to stunning sea loch farms and hand-dived shellfish. We will be ensuring our guests have an opportunity to experience the unrivalled seafood, latest innovations and sustainable best practice we can offer from Scotland."
Scotland's Cabinet secretary for Rural Affairs, Land Reform and Islands, Mairi Gougeon, said: "The Responsible Seafood Summit is the largest international seafood business conference of its kind, and I am proud that Scotland will be hosting attendees from across the sector in St Andrews next year. The summit provides a platform for the world's seafood thought leaders to share knowledge and ideas to share knowledge and ideas and to participate in developing a healthy, responsible, global seafood community."
Wally Stevens, interim CEO of the Global Seafood Alliance, said he was "thrilled" to be returning to Europe for the GSA's annual headline event.
He said: "Scottish seafood is highly prized in many key markets around the world and, having visited Scotland earlier this year, we already know that St Andrews is a prime location for the 2024 summit."