Fish International set for in-person return next year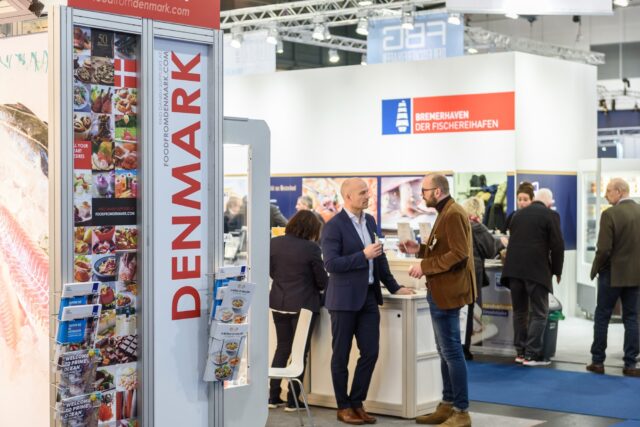 Germany's leading seafood industry trade show, Fish International, is coming back to Bremen in February next year.
Taking place between Sunday 13 and Tuesday 15 February 2022, this biennial event will feature innovations from producers, retailers and the catering and hospitality industry, as well as discussion on trending topics such as aquaculture and sustainability.
Fish International will be accompanied by a parallel event, GASTROIVENT, which represents the north German restaurant and hospitality sector, which provides a forum for the latest developments in hospitality, catering, canteen catering and the hotel sector.
The venue for both will be Messe Bremen, the conference venue at the heart of Bremen.
Sabine Wedell, Project Manager for Fish International, said that, for 2022, sustainability will be a key topic: "This is an issue important along the entire chain from raw produce sourcing through production and retail and up to the consumer… anybody in the industry who has questions in this area will definitely find information and potential partners to help them go forward."
The fair will also include a forum to discuss the future of recirculating aquaculture systems (RAS), and a discussion on the challenge posed by cell-grown and plant-based alternative "seafoods".
New exhibitors for 2022 include frozen food specialist Pickenpack Seafoods, wholesaler Zeelandia van Belzen and importers including H&F Handelskontor and EWA Wessendorf. Netherlands-based RAS aquaculture business Kingfish Zeeland and German RAS producer HanseGarnelen will also be represented.
Sabine Wedell said: "We've noticed a clear sense of optimism in the industry, and the exhibitors can't wait to finally talk to customers and business partners in person."